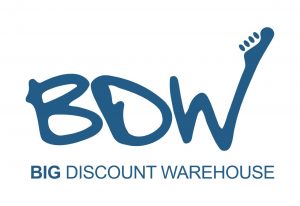 The Big Discount Warehouse page can be found at bigdiscountwarehouse.co.uk
Established in 1995, the Big Discount Warehouse is a musical instrument and equipment discount sales channel. David Wood established the 10,000sq.ft warehouse to help suppliers clear stock lines at discounted prices; so customers get a great discount on instruments and equipment.
Some products are top selling current lines, that the manufacturer is in an 'over stock position'; and some products are end of lines that manufacturers want to clear. The Big Discount Warehouse also sells on the third party sales channels including eBay.
David Wood's involvement with the 'Big Discount Warehouse' is from when he founded it in 1995 to present. The Big Discount Warehouse is a business cell of the diversified music business 'Promenade Music Limited' [Company number 09810805] of which David is the Founder, CEO and sole shareholder.