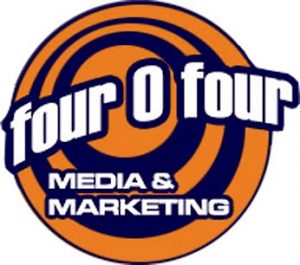 The four0four web page can be found at four0four recordings
Four0Four media and marketing recordings can record voice only or add a music and effects sound bed for quite literally any project you can think of.
They are happy to deal either directly with end clients, or supply on a totally confidential basis through the clients agency (advertising, production companies, website developers etc). They provide a professional service with high quality output and fast delivery all at competitive rates.
Who do they record voice overs for? Companies involved in radio, TV, web applications, multi-media, on hold messaging, audio books, IVR systems, e-learning, power point, CD-ROM, commercials, in-flight services, in-store retail campaigns, corporate presentations, internet protocol TV, computer games, educational videos, documentaries and corporate presentations, industrial, technical and medical narration and audio products for the blind.
Although they have 'in house' voice over artists offering a cost effective solution to many clients, they also have access to over eight hundred voices in every major language offering a wide range of accents & character ages.
Budget permitting, they can also arrange and broker 'big name' TV and showbiz celebrities for any project.
David Wood's involvement with 'Four 0 Four Media & Marketing Recordings' began from when he founded it in 1999. Four 0 Four Media & Marketing Recordings is now a business cell of the diversified music business 'Promenade Music Limited' [Company number 09810805] of which David is the Founder, CEO and sole shareholder.