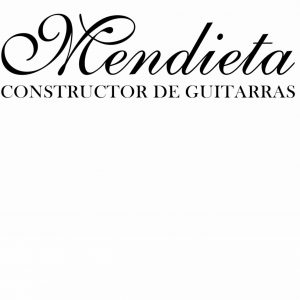 The Mendieta website can be found at mendietaguitars.com
For over forty years, beautiful classical and flamenco guitars have been crafted by our luthiers in our small studio workshop in Valencia, Spain.
Their range consists of the Estudiante, Estudio, Conservatoire, Artizan and Professional models. These different series all have different models providing players with fine craftsmanship and a range of guitars that have different woods, tonal characteristics and price points to satisfy all players desires.
Estudiante series guitars are all laminate construction and offer tremendous value.
Estudio series guitars are amongst the finest student classicals made in Spain. All models have solid cedar tops.
Conservatoire series guitars are made for players who want a high specification guitar. All models have selected solid cedar tops, and a range of rosewood bodies from various parts of the world.
Flamenco series are all traditional light weight Andalucian style guitars with our specially developed bracing and solid spruce tops and cypress bodies.
Artizan series gives our luthiers the chance to build with none traditional body materials.
Professional series guitars are made by our most experienced luthiers. They have carefully selected and meticulously tested tone-woods that are all solid.
David Wood's involvement with 'Mendieta Guitars' began in 1997. Mendieta Guitars is wholly owned by David and the IPO trademark mark number is UK00003613670.