When discussing the requirements of a Non-executive director role [NED], a mentor once told David Wood to "respect the position; respect stakeholders' interests; and use two ears, two eyes, and one mouth, in that proportion".
David has held a NED position, and was honoured to serve. Throughout his tenure, he learned a lot by observing and working with fellow NED Rob Cairns (CEO of Furness Building Society at the time).
As NED, David provided impartiality and an independent oversight based around all the key areas required [strategic guidance, direction, policymaking, resource planning, monitoring performance, risk mitigation, remuneration, communication, networking, financial management, audit, specialist knowledge, corporate governance, etc].
He had the ability to identify, understand, question, and drill down into those difficult issues that affect organisations. So the organisation was fully accountable – and as effective as possible in the interest of stakeholders – David gave respectful constructive challenge to hold management and the rest of the board to account.
David retained a level of emotional detachment (which the role requires due to its independent nature) and adopted an 'eyes on, hands off' approach so he could look at the big picture with integrity and independence; and didn't get involved in the management team's day-to-days responsibilities.
David's advice to anyone who's thinking of becoming a NED is:
– Only join an organisation that truly interests you.
– Only join an organisation who's board already has desire, commitment, passion and competence.
– Do your own due diligence on the organisation, because it's your name and profile on the line.
– Don't take a NED position if you haven't got time to do the job properly.
Non-executive Director Role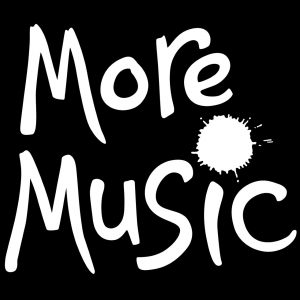 More Music in Morecambe (2010 – 2014)
See Between 2010 and 2014, David was a Non-Executive Director of the UK based music and education charity More Music in Morecambe which was founded in 1993.
More Music's Chairman Rob Cairns [CEO of Furness Building Society at the time] and the organisation's founder Pete Moser [CEO and Artistic Director at the time] invited David to join the board after the financial position of More Music worsened after the financial crash of 2008. The first thing he identified was the need for change; and More Music went through a vital staff restructuring programme to secure survival.
During his tenure; the board achieved National Portfolio Organisations status and Phase One redevelopment of the Hothouse venue in 2011. Started the Youth Music 'Music Inclusion' programme with Music Education Hubs in 2012. Hosted 20th anniversary celebrations and saw the completion of Hothouse creating a performance space and five music studios in 2013. Secured National Portfolio Organisation funding – awarded by Arts Council, England – for 2015 to 2018, and operated in both the North West and internationally.
From when David joined in 2010, to when he left in 2014, the Balance Sheet 'Total Funds' moved from a £18,189 deficit, to a £108,227 positive. David left the organisation in a safer financial place and More Music in Morecambe is now one of the longest running, and most highly regarded community music and education organisations in the UK.