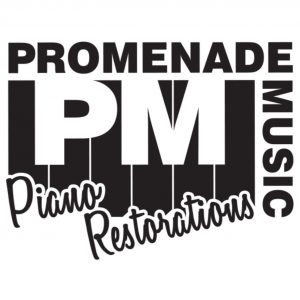 The PM Piano Restorations page is at pm-piano-restorations
Since 1990, David Wood's piano restoration team in Poland have specialised in the custom restoration of World class upright and grand pianos.
Quality, well designed pianos of 100 years old can be restored to look and sound as they were when and consider some of our fully restored pianos to be better than their modern factory produced counterparts.
By using the best materials and replacement parts, combined with the traditional craftsmanship of generations ago (most of their team have studied piano building at European piano building schools), each of their restored pianos are given a new musical life.
To restore a piano fully requires patience, skill, dedication to excellence, resources and facilities, knowledge of piano design and above all integrity not to cut corners, which is why they do not undertake partial restoration work so there is no confusion about what, or what not, has supposed to have been done.
Over the years there has been major investment made in extending the range of machinery in the workshop and with the building of an ecologically friendly lacquer shop and drying room we ensure that the quality of our restorations are of the very highest level.
Most pianos, even well maintained ones, over 60 years old are prone to progressive failure of major parts including: the wrest plank (the wood block behind the frame that the tuning pins go in to), collapse of the dome of the soundboard and / or fracture of the joints of the soundboard, cracking of the bridge, worn actions, rusted and pitted strings.
For restoration purposes, the age of the piano is not critical, providing the frame is not cracked between the tuning pins. Although a cracked frame can be repaired it is rarely wise to do this.
They look after every aspect of the piano restoration process, from their drivers picking up the piano, to delivering it back on completion of the restoration. The piano is insured and is covered the whole time it is in their possession.
They quote a fixed price for restorations of both uprights and grands and have the capacity to complete around twelve piano restorations per year for private customers.
A full restoration takes anywhere between ten to twelve weeks to complete, depending on workload, and they normally have around a two month waiting list before work can commence.
When a piano is complete, they aim for it look and sound like it did when it was new.
Their customers satisfaction is their main priority. The final effect of the restoration is a splendid instrument, with a magnificent sound and gorgeous appearance which will live for many years and be a source of joy and happiness to the owner.
David Wood's involvement with 'PM Piano Restorations' began when he founded it in 1990 to present. PM Piano Restorations is now a business cell of the diversified music business 'Promenade Music Limited' [Company number 09810805] of which David is the Founder, CEO and sole shareholder.