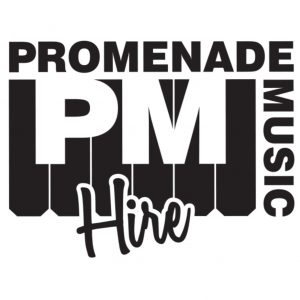 The PM Hire page is at PM Hire Department
PM Hire offers a full hire department of various musical instruments and equipment.
Their stage production hire equipment department offers various musical instruments and equipment for regional events, functions, festivals, weddings, meetings, live shows, party's, theatre shows, ceremonies, TV props and studio work.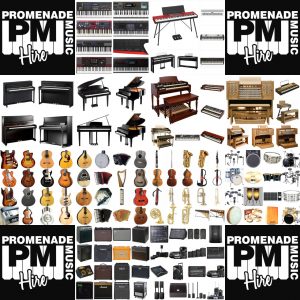 Hire stock includes
– A range of pianos including upright, grand, and digital.
– A range of organs including stage and classical.
– A range of keyboards and synths.
– A range of drum products.
– A range of guitars & basses.
– A range of folk instruments.
– PA equipment including small dry hire and large engineered systems.
– Backline equipment including including combos, heads, and cabinets.
– Amplification for guitars, bass, combos, keyboard, organ, drums, etc.
– Microphones including dynamic, condenser & radio systems.
– A plug and play lighting system.
David Wood's involvement with 'PM Hire' is from when he founded it in 1990, to present. PM Hire is now a business cell of the diversified music business 'Promenade Music Limited' [Company number 09810805] of which David is the Founder, CEO and sole shareholder.