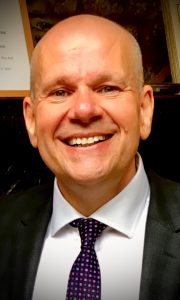 Welcome to the website of the award-winning musician and businessman David Wood. David has had a long and fruitful career, holds the post-nominal letters HonsFDip FRSA DipMusTh AMusLCM MIoD, and has spent his entire working life in the music, entertainment, technology, intellectual property and retail industries.
Through over thirty-five years of experience and a lifetime of study, he has accumulated an in-depth tacit and explicit knowledge of the industries he operates in.
As well as management, operations, commerce, and corporate governace skills; he has a working understanding of sales, negotiation, retailing, e-tailing, marketing, manufacturing, distribution, logistics, intellectual property management, digital rights management, contract law, financial management, and strategic planning.
Career Highlights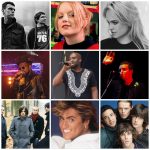 Artistes, Hits & Key Tracks
David has released tracks featuring some world-class artistes including mint royale, duffy, lauren laverne, pos from de la soul, prince buster, stone roses, george michael, damien jurado, jez williams, andy kim, clodagh rodgers, stephen fretwell, manda rin through faith & hope records (that he co-founded in 1997) who were behind the chart hits singin' in the rain (number 1 in 2008 & top 20 in 2005), gone up in flames (top 40 in 2005), blue song (top 40 in 2003), don't falter (top 20 in 2000), and sexiest man in jamaica (top 20 in 2002).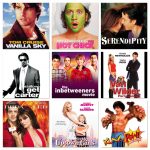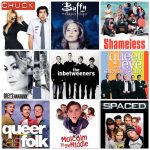 Music on Film, Television & Adverts
David has been involved with music on hollywood films including the inbetweeners, vanilla sky (tom cruise), serendipity (john cusack), get carter (sylvester stallone), the hot chick (rob schneider), national lampoon's van wilder: party liaison (ryan reynolds), uptown girls (brittany murphy), blind dating (chris pine), new york minute (olsen twins), not today (john schneider), kung pow! enter the fist (steve oedekerk), a time for dancing (larisa oleynik), bedazzled (elizabeth hurley), boy a (andrew garfield), fast food (douglas henshall); and music on television programmes globally including the inbetweeners (title tune), chuck, spaced, malcolm in the middle, shameless, queer as folk, hotel babylon, buffy the vampire slayer, and grey's anatomy; as well as music on the adverts of leading world brands including volkswagen, hugo boss, mentos, kellogg's, nokia, toyota, vodaphone, sky, mars, and dfs (to name but a few).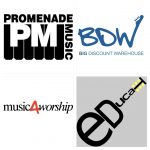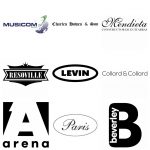 Business & Commerce
David is the chief-executive officer of Promenade Music Limited, and Faith & Hope Records Limited. He has built a diversified portfolio of cells in the areas of Musical Instrument and Equipment Sales incl. the award-winning promenade music shop (one of the best music shops in the north), music4worship (faith sector supplier), educat (education sector supplier) big discount warehouse, (clearance channel), printed music shop (online sheet music); Music Industry Services incl. musicom (music importer), pm restorations (piano restorations), pm music school (music school) hotwires (sound installation), pm hire (mi and sound hire): Sound Recording incl faith & hope records (label), faith & hope songs (publishing), areebo (synchronization), dmr recordings (mobile recordings) four0four (media and marketing recordings); Intellectual Property incl. the trademarks and private labels collard & collard (pianos), mendieta (classical guitars), beverley (drums and percussion), levin (guitars), charles howes & son (pianos), arena (amplification), paris (woodwind) and resoville (resonator guitars), as well as commercial property portfolio.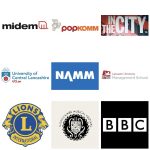 Community & Industry
David's current community and industry involvement includes being a member of the national association of music merchants (namm); a member of the music industries association (mia); a member of the institute of directors (see below), incumbent leader in residence at a university (see below); and has mentor roles. In the past, david has held a non-executive director (ned) role with the uk based music and education charity 'more music'; and sat on a local advisory council for the bbc. He has held advisory roles with managing directors of private and publicly traded companies, the chief-executive officer of a company that floated and the chairman of a bank. He has been a keynote guest speaker at several higher educational institutions; has been a music conference panellist and appeared at popkomm, in the city, and midem international music conferences; been a music industry commentator for several respected international media outlets and broadcasters; and been a competition judge for national and international competitions.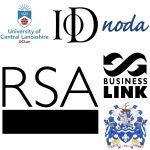 Accolades
David is honoured to be a leader in residence at the university of central lancashire's award-winning 'faculty of culture and the creative industries; a frsa fellow after been awarded a fellowship of the royal society of arts in 2012 (and joining notable past fellows including the likes of stephen hawking, charles dickens, tim berners-lee, and dame judi dench) and an honorary fellow after been awarded an honorary fellowship from the independent contemporary music swards. He was the recipient of a musical director award after winning a noda 'musical director of the year' award and a business award after one of his businesses won a 'business of the year' category at the business link north lancashire business awards. David is an incumbent member of the institute of directors and had a who's who entry after appearing in an edition of the 'who's who of britain's business elite'.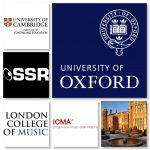 Life-long Learning
David has a love of continuing education and his educational journey includes studying at university of cambridge for an undergraduate certificate in operational business and management which was designed in collaboration with the judge business school. Attending a university of oxford management and business skills programme in relation to technology, commercialisation and psychology at d.c.e. Studying for a london college of music AMusLCM associate in music diploma in harmony, counterpoint, musical form and history of music. Studying for a ICMA DipMusTh diploma in music theory. Attending a lancaster adult college general law course; a manchester ssr sound recording course; and a huddersfield technical college music course at the college's school of music. David's autodidact study includes music, retail, law, business, finance, and investment strategies.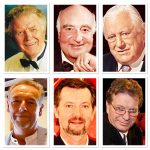 Life-changing Mentors and Influencers
David has had several life-changing mentors and influencers including: The late major peter parkes was an award-winning conductor and one of the world's most successful brass conductors. The late edmond j. safra who was one of the most accomplished bankers in history and the founder of safra republic holdings sa, republic new york corporation, republic national bank of new york, and the trade development bank. The late sir denis forman obe who was a former chairman of granada tv, and deputy chair of the royal opera house covent garden. keith j. harris who is the former general manager of promenade music. doug d'arcy who is the former president of chrysalis records international, director of chrysalis group limited, founder of dedicated records and a co-shareholder (with david) in faith & hope records. The late anthony h. wilson who was a former broadcaster and the co-founder of Manchester's Factory Records and The Hacienda.
Business Cells
David has has a multipotentialite entrepreneurial approach to his business life and has developed a diversified portfolio of business cells that include shareholdings, intellectual property and commercial property.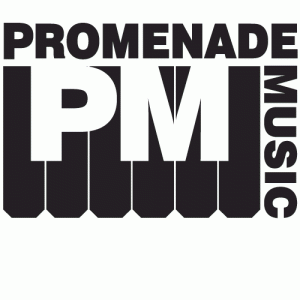 Promenade Music Shop was established by David in 1989.
Promenade Music is a successful award-winning independent musical instrument and equipment retail business with "one of the largest and best stocked music shops in the north of england". They offer customers a great buying experience, great brands, great prices, and great service. Watch the pm shop video tour. Visit promenademusic.co.uk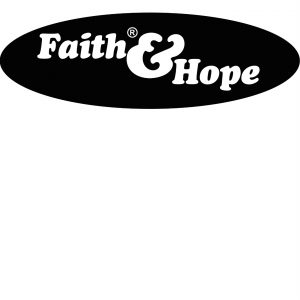 Faith & Hope Record Limited was established by David and his co-founder Neil Claxton in 1997.
Faith & Hope Records went on to form a pivotal part of the Manchester music scene. They released music featuring World-class artistes including Mint Royale, Duffy, Lauren Laverne, Pos from De La Soul, Stephen Fretwell, Prince Buster, Stone Roses, George Michael; and they are one of the few UK independents to have entered major licensing / joint ventures with most major music companies – including Universal, EMI, BMG, and Sony – which is a tribute to visionary A&R, and business skills. Visit faithandhope.co.uk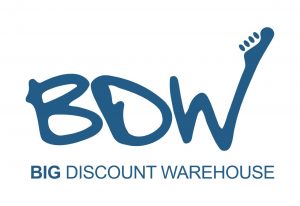 Big Discount Warehouse was established by David in 1995.
The Big Discount Warehouse is a musical instrument and equipment discount sales channel run from a 10,000sq.ft warehouse that David owns. It supports suppliers clear stock lines at discounted prices; so customers get a great discount on musical instruments and equipment. Some products are top selling current lines that manufacturers are 'over stocked'; and some products are end of line clearances. Visit bigdiscountwarehouse.co.uk
PM Piano Restorations was established by David in 1990.
David's piano restoration team in Poland have specialised in the custom restoration of World class upright and grand pianos. Quality, well designed pianos of 100 years old can be restored to look and sound as they were when and consider some of our fully restored pianos to be better than their modern factory produced counterparts. By using the best materials and replacement parts, combined with the traditional craftsmanship of generations ago, each of their restored pianos are given a new musical life. Watch the piano restorations video. Visit PM Piano Restorations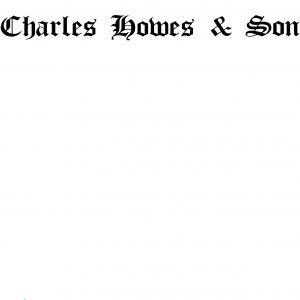 Charles Howes & Son has been owned by David since in 1990.
Charles Howes & Son piano range offers two fabulous upright pianos (the Derwent and the Consiton) that are manufactured in one the largest piano factories in the world. The pianos offer customers an excellent piano in repect of design, specification, and build quality. With a beautiful sound – that has being voiced for a rich european tone – these pianos offer incredible value for money. Visit charleshowespianos.com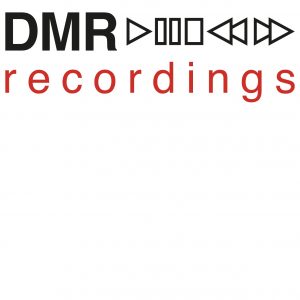 DMR Recordings was established by David in 1997.
DMR Digital Mobile Recordings offer customers a state of the art digital mobile location recording solution. We have recorded a wide range of projects including everything from Rock Bands (The Animals II; BC Sweet; Subaqwa; Redding, Coghlan and Bell Band); Male Voive Choirs (Kendal K Shoes, Steeton, Chapel-en-le-Frith); Brass Bands (Langley, Morecambe) and individual artistes (Eddie Allan; Max Takano; Peter Holt; Dave Newton) and education projects. Visit dmrrecordings.com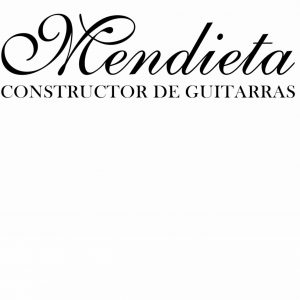 Mendieta has been owned by David since 1990.
Hand-crafted by luthiers, Mendieta offer a range of beautiful classical and flamenco guitars that have been made in a small studio workshop in Valencia, Spain. Their range consists of the Estudiante, Estudio, Conservatoire, Artizan and Professional models; and these different series all have different models providing players with fine craftsmanship and a range of guitars that have different woods, tonal characteristics and price points to satisfy all players desires. Visit mendietaguitars.com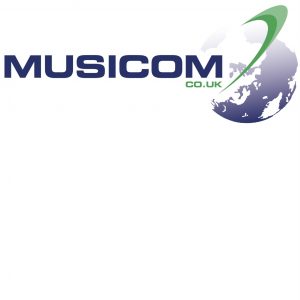 Musicom was established by David 1999.
Musicom is a specialist back room support service for the importation in to the United Kingdom of musical instruments, music related equipment, and music accessories from across the globe. They are fully engaged in imports from The EMEA Region including companies based in The Netherlands, Spain, Germany, Italy, Denmark and Israel; The AMER Region including companies based in Canada and The United States of America; and The APAC Region including companies based in Japan, Taiwan, Singapore, Australia and China. Visit musicom.co.uk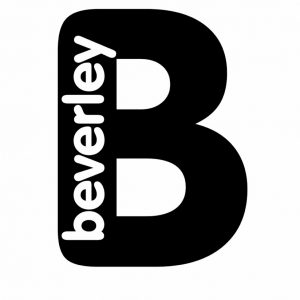 Beverley has been owned by David since 2000.
Based in the UK, Beverley offer drum and percussion products that are made in both the UK and Taiwan.
Made in the North of England, Beverley Mallets offer percussionists a range of handmade professional quality mallets that are all made by our artisan mallet maker. Made in Taiwan, Beverley Drum kits, snare drums, hardware and percussion are designed to achieve great value for money using quality materials and precision manufacturing. Visit beverleydrums.com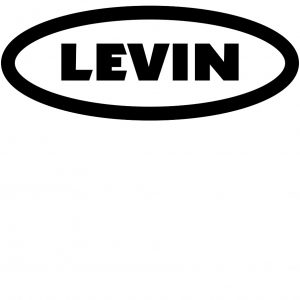 Levin has been owned in the UK by David since 2001.
Levin offer a range of acoustic guitars, electric guitars, bass guitars and ukuleles. The range is anglo designed and built in Asia. They are currently in the process of redesigning their new range which will be launching in late 2021. Their now model lineup will feature a range of beautifully designed and built electro acoustic guitars at very competitive prices. Visit levinguitars.com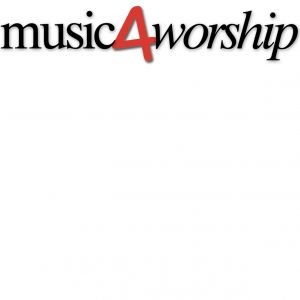 Music 4 Worship was established by David in 2001.
Music 4 Worship markets musical instruments and equipment to places of worship. It is a one-stop-shop for churches, chapels, crematoriums, church schools, and christian musicians. They supply everything from digital church organs and pianos; to the instruments used in modern worship like guitars, drums, and orchestral instruments; plus a whole range of PA equiment. Visit music4worship.co.uk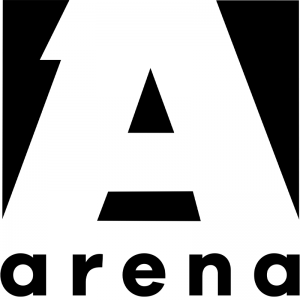 Arena was established by David in 2001.
In the past, Arena Amplification PA products including powered mixers, mixer amps, power amps, ABS speaker cabs, monitors, and combos.
Today, Arena offers an affordable range of microphones, cables, and accessories; that are designed to meet the needs of the amateur and professional musician alike. Visit arenaamplification.co.uk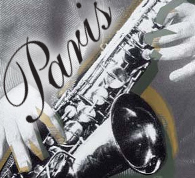 Paris Woodwind was established by David in 2001.
Paris Woodwind make a range woodwind instuments including Saxophones, Clarinets and Flutes. The top of the range 'Artiste Pro' model is a high-end intermediate instrument that is the choice of many professional teachers and players. The 'Artiste' models are designed for the intermediate player. The 'Debut' is the entry level instrument and is specially designed to meet the challenges of a student player. All Paris instruments are subject to a rigorous 'set up' procedure by our professional woodwind specialist to ensure they are playing at their optimum. Visit pariswoodwind.com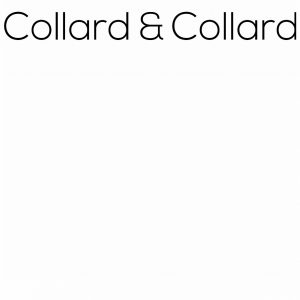 Collard & Collard has been owned by David since 2002.
Collard & Collard Pianos are manufactured by the World renowned piano builders Pearl River Piano Group who have historic manufacturing connections with the likes of Yamaha, Steinway, and have a co-ownership of Schimmel Pianos Germany. Collard & Collard benefit from world-class design, high-quality parts, and they celebrate that their pianos are 'not handmade', as they benefit from state-of-the-art manufacturing processes resulting in pianos that are consistent, precise and exactly how the designer wanted them to be. Visit collardandcollard.com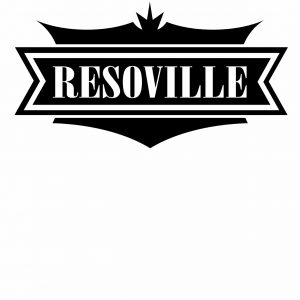 ResoVille was established by David in 2014
ResoVille Resonator Guitars offer an extensive range of hand-crafted resophonic guitars that are hand-built by some of the World's finest specialist resophonic guitar luthiers. Bordering the Huangpu River, the workshop is in the North-Eastern part of downtown Shanghai (near 'The Bund' waterfront and the Shanghai Science and Technology University) and every ResoVille is expertly made by a small team who have many years of experience making metal and wooden body resonator instruments. Visit resovilleguitars.com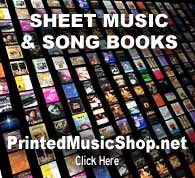 Printed Music Shop .Net was established by David in 2009.
Printed Music Shop is a strategic partnership between David's Promenade Music and Music Exchange (Manchester) Limited's MailMyMusic. They have printed music for all instrumentalists, singers, teachers, bands, choirs, schools and educational establishments. Their comprehensive stock includes over 100,000 titles of sheet music, tutors, examination music, educational and printed music books. Music of all types including Classical, Rock and Pop, Jazz, Folk, Country and much more. Visit printedmusicshop.net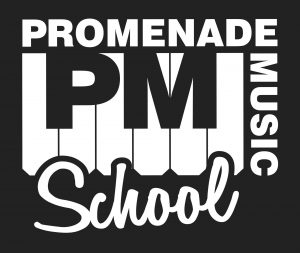 PM School was established by David in 2014.
Promenade Music School is one of the largest private music schools in the North Lancashire and South Cumbria area. Although the school was established in 2014, music lessons have been taking place on the first floor of the Promenade Music building since 1985. The school offers music lessons, on a one to one basis, by a team of highly talented self employed freelance teachers who all run their own private teaching practices. The instruments taught include piano, keyboard, guitar, singing and theory. Visit the pm school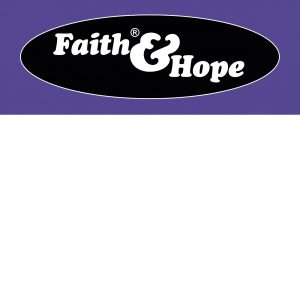 Faith & Hope Songs was established by David and his co-founder Neil Claxton in 2000.
2000 saw major expansion within Faith & Hope with the creation of 'Faith & Hope Songs', a publishing arm of the company.  To enhance the record label, the publishing arm was established in an attempt to build a copyright portfolio of music that was being used for chart hits, films, adverts, TV, video games etc. To find out more about Faith & Hope, visit the faithandhope.co.uk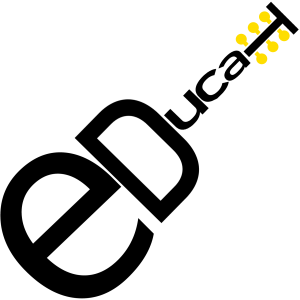 Educat was established by David in 2005.
Educat is involved in the UK market for the sale of musical instruments and equipment to educational establishments.
They market directly to music teachers and the key purchasing decision makers for musical instruments and music equipment in nursery schools, primary schools, state secondary schools, independent schools, church schools, international schools, specialist music schools, private music schools, music hubs, FE colleges, HE colleges, universities, and music conservatoires. Visit educat.co.uk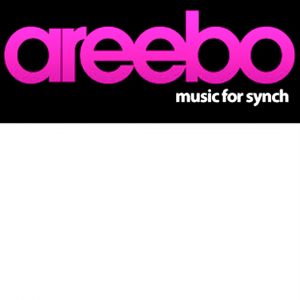 Areebo was established by David and his co-founder Neil Claxton in 2008.
Areebo was established following the success Faith & Hope had with their music of films incl. Vanilla Sky, Serendipity, Get Carter 2000 remake, The Hot Chick, Van Wilder Party Liaison, and The Inbetweeners theme tune; and TV programmes globally incl. Chuck, Spaced, Malcolm In The Middle, Shameless, Queer As Folk, Hotel Babylon, Buffy the Vampire Slayer, and Grey's Anatomy. Visit faithandhope.co.uk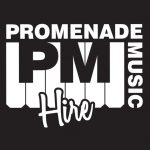 PM Hire was established by David in 1990.
PM Hire Service offers a full hire department of various musical instruments and equipment for regional events, functions, festivals, live shows, party's, theatre shows, ceremonies, TV props and studio work. Hire stock includes a range of: pianos, organs, keyboards, synths, drums, guitars, basses, folk instruments, PA equipment including small dry hire and large engineered systems, backline amplifications, microphones and plug and play lighting. Visit the pm hire page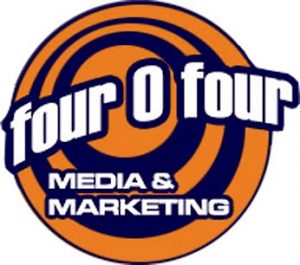 Four 0 Four was established by David in 1999.
Four 0 Four media and marketing recordings record voice-overs (and can add music and effects) for companies involved in radio, TV, web applications, multi-media, on hold messaging, audio books, IVR systems, e-learning, power point, CD-ROM, commercials, in-flight services, in-store retail campaigns, corporate presentations, internet protocol TV, computer games, educational videos, documentaries and corporate presentations, industrial, technical and medical narration and audio products for the blind.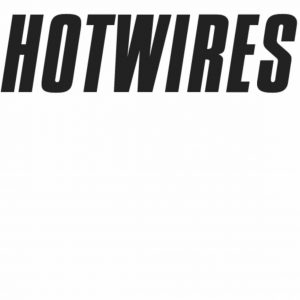 Hotwires was established by Richard Eason in 1988 and acquired by David Wood in 1998.
Hotwires offers the supply and installation of public address equipment to customers in the South Lakes and North Lancashire.
We supply operators of bars, clubs, hotels, restaurants, theatres, schools, colleges, universities, churches, crematoriums, retail, visitor attractions, offices and boardrooms.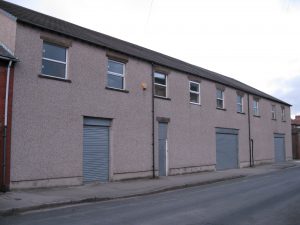 Commercial Property
David Wood became involved with his first commercial property in 1984.
Today, David owns circa 14,000 sq ft of mortgage-free commercial property.
This includes retail, workshop, office, studio, and warehousing.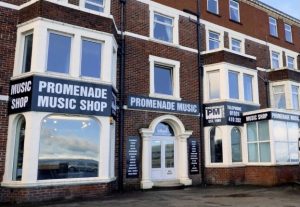 Y1 investments
David Wood holds both low and higer risk investments.
These include: shareholdings, seed-fund investments, profit sharing ventures, commercial property, plant and equipment, inventory, copyrights, trademarks, trade agreements, licensing agreements, and brand equity.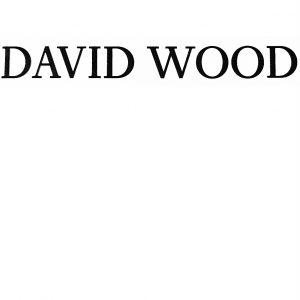 Personal Life
David had a musical childhood and his early professional life in the music industry was diverse. He has an incredibly musical family. His son Harrison Wood and his daugher Jess Wood are both multi-award-winning professional musicians; his girlfriend Rachel Lucy Moore is a chamber music and cello teacher at the Junior department of the Royal Northern College of Music; and he has other musical family. You can find out more about his life journey and hobbies and travel; and read of my blogs at Great Sayings – US Guitar Imports – Memories of Martin Hannett – Russian Privatization – State School Music Crisis – Personality Testing in Organizations.