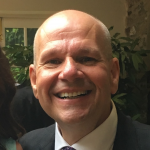 Hi, I'm David Wood and welcome to my site. I'm an award-winning musician and businessman; and hold the post-nominal letters HonsFDip FRSA DipMusTh AMusLCM MIoD. I've spent my entire working life in the music, entertainment, technology, intellectual property and retail industries; and have built a portfolio of business cells that include shareholdings, intellectual property and commercial property.
Through over thirty-five years of experience and a lifetime of study, I've accumulated an in-depth tacit and explicit knowledge of the industries I operate in. As well as management, operations, commerce, and corporate governace skills; I have a working understanding of sales, negotiation, retailing, e-tailing, marketing, manufacturing, distribution, logistics, intellectual property management, digital rights management, contract law, financial management, and strategic planning.
Career Highlights
I've had a long and fruitful career with some interesting highlights.
– One of the Best Music Shops in the North
– Chart Hits, Key Tracks and a Number 1
– Music on Major Hollywood Films
– Music Featuring World-class Artistes
– Music on Adverts of Leading Brands
– Music on TV Programmes Globally
– Negotiated 1000's of Business Deals
– Chief-Executive Officer Roles
– Non-Executive Director Role
– Advisory Roles
– Charity, Community & Industry Roles
– Portfolio of Trademarks & Private Labels
– Diversified Portfolio of Business Cells
Accolades
I'm honoured to have received some industry awards and recognition.
– Deliberating a Leader in Residence role at a University
– Fellow of the Royal Society of Arts
– Honorary Fellowship from the ICMA
– Member of the Institute of Directors
– Musical Director Award
– Business of the Year Award
– Competition Judge
– Music Industry Commentator
– Music Conference Panellist
– Higher Education Guest Speaker
– Who's Who of Britain's Business Elite

Life-long Learning
I have a passion for continuing education and life-long learning through both formal and autodidact study.
– University of Cambridge (ICE Undergraduate Certificate in Operational Business and Management)
– University of Oxford (DCE Management and Business Skills Programme)
– London College of Music (AMusLCM Associateship Theoretical Diploma)
– Independent Contemporary Music Awards (DipMusTh Music Theory Diploma)
– Lancaster Adult College (Law Course)
– Manchester SSR (Sound Recording Course)
– Huddersfield Tech (Music Course)
– Autodidact Study (Music, Retail, Law, Business, Finance, Investment Strategies)
Life-changing Mentors
Throughout my working life, I've been fortunate to have had several life-changing mentors and influencers.
– Major Peter Parkes (Award-winning brass conductor)
– Edmond J. Safra (One of the most accomplished bankers in history)
– Sir Denis Forman OBE (Former Chairman of Granada Television)
– Keith J. Harris (Former General Manager of Promenade Music)
– Doug D'Arcy (Former President of Chrysalis Records International)
– Anthony H. Wilson (Co-founder of Factory Records and The Hacienda)
Business Cells
I have a multipotentialite entrepreneurial approach to my Business Life and have developed a diversified portfolio of business cells.
– Promenade Music Shop
– Faith & Hope Record Label
– Big Discount Warehouse
– PM Piano Restorations
– Charles Howes & Son Pianos
– PM Hire Service
– DMR Digital Mobile Recordings
– Mendieta Classical Guitars
– Hotwires PA Installation
– Musicom Music Imports
– Four 0 Four Media Recordings
– Beverley Drums & Percussion
– Levin Guitars
– Music 4 Worship
– Arena Amplification
– Paris Woodwind
– Collard & Collard Pianos
– Educat Music
– ResoVille Resonator Guitars
– PrintedMusicShop.net
– Promenade Music School
– Faith & Hope Songs Publishing
– Areebo Music Synchronisation
– Commercial Property
– Y1 investments
Personal Life
I had a Musical Childhood and my Early Professional Life in the music industry was diverse. I have an incredibly musical family. My son Harrison Wood and My daughter Jess Wood are both multi-award-winning professional musicians; My girlfriend Rachel Lucy Moore is a chamber music and cello teacher at the Junior department of the Royal Northern College of Music; and I have Other Musical Family. You can find out more about my Life's Journey and Hobbies & Travel; and read of my blogs at Great Sayings – US Guitar Imports – Memories of Martin Hannett – Russian Privatization – State School Music Crisis – Personality Testing in Organizations.
Contact Me
If you want to get in touch, either Call – Email – Write – Connect.