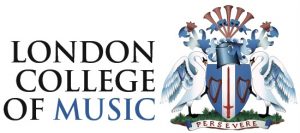 David Wood holds a London College of Music Diploma of Associate in Music (harmony, counterpoint, musical form and history of music) and the post-nominal letters AMusLCM.
The London College of Music was founded in 1887 and David gained his AMusLCM after sitting an external examination in 1987, the college's centenary year.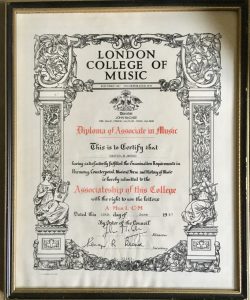 Former principals of the London College of Music include the late William Lloyd Webber (who is the father of Andrew Lloyd Webber and Julian Lloyd Webber), the late John McCabe (composer and pianist), and Professor Colin Lawson CBE (the clarinettist, scholar, and broadcaster).
The London College of Music existed as an independent music conservatoire (based at Great Marlborough Street, London) until 1991; and it's external examinations arm – which is now a part of the University of West London – is now known as 'London College of Music Examinations'.