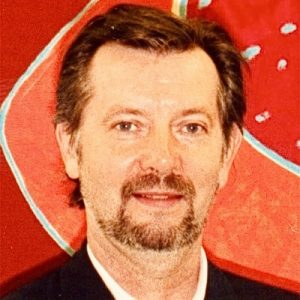 David Wood can't quite remember when he initially met Doug D'Arcy; but when David was first aware of him, Doug was the managing director of Chrysalis Records and "one of those guys at the very top of the music industry".
"Doug is one of the most highly respected music industry veterans, has a brilliant brain, and is the most supportive man you could meet" says David. In 2002, David was delighted when Doug joined us at Faith & Hope Records as an equity shareholder. Having him on board immediately strengthened the label's profile. As well as a co-shareholder, David also gained a wonderful mentor who has always given him invaluable advice.
Doug's career in the music business began at Chrysalis in 1968. He became the Managing Director of Chrysalis at 23; and eventually the president of Chrysalis Records International, and a director of Chrysalis Group Limited. At Chrysalis, he signed artists who have become household names today like Blondie, Jethro Tull, Procol Harum, The Specials, Ultravox, Spandau Ballet, Billy Idol and Huey Lewis to name but a few. He was also influential in the creation of the '2 Tone' and 'New Romantic' movements.
After the sale of Chrysalis to EMI; Doug left Chrysalis and founded Dedicated Records in 1990. Dedicated was a joint venture between himself and BMG; and he ran the company for several years enjoying success with the likes of Spiritualized, Spacemen 3, Beth Orton, and others. Dedicated was eventually sold to Aista Records in 1998 (who in turn were later sold to Sony Music Entertainment).
Doug now has his own music investment company called 'Songlines'; he is a founding board member of the Association of Independent Music; and is still one of the four co-shareholders with David in Faith & Hope Records Limited.