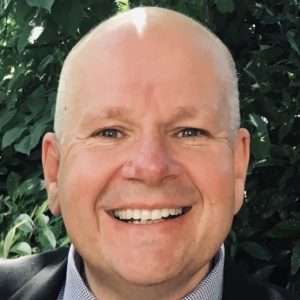 David Wood has a multipotentialite entrepreneurial approach to business. He has developed a small diversified portfolio of business cells.
These are in the areas of:
– Investment
– Musical Instruments & Equipment
– Music Industry Related Services
– Intellectual Property
– Commercial Property
– Sound Recording, Publishing & Synchronization.
Working Life in Chronological Order

1980 to 1996: Child Musician & Professional Musician [Self-employed]
Over a 16 year period, David played somewhere in the region of 4,000 live, studio and theatre engagements: both as a player, and musical director.
1984 to Present: Commercial Property [Owner]
Involved in retail, workshop, office, studio, and warehousing property.
1986 to Present: Investments
David holds both low and higer risk investments. For US investments, he holds a W-8BEN Certificate of Foreign Status of Beneficial Owner for United States Tax Withholding and Reporting with the IRS, the US Department of the Treasury Internal Revenue Service.
1986 to 1988: St Aubyns Sound Recordings [Owner]
David began working as a jingle writer, creating adverts for agencies and broadcasters, through his newly created St Aubyns Sound Recordings in 1986. As well as some exciting creative projects, he says he also did lots of mundane work "like Happy Birthday tracks for restaurants". The business was eventually swallowed up by the Oyston family's Trans World Communications in 1988, and he continued to do some freelance work for them for around another six months.
1987 to 1997: Yamaha Music School Morecambe [Owner]
David was the owner of the Yamaha Music School Morecambe, which delivered somewhere in the region of around one thousand music lessons per month at its height. He closed the business when Yamaha changed their commercial proposition.
1988 to 1999: Safra Republic Holdings S.A [Advisor]
David began with Safra's accessing the opportunity of 'soon to be public domain' out of copyright material for a client project in 1988. Ultimately, he was an advisor on the music, media, entertainment, and materials intellectual property interests – copyrights, trademarks, design rights, and patents – of some of Safra's clients companies based in Switzerland, Luxembourg, Russia, Monaco, and offshore. He left the business after Edmond Safra's murder in 1999.
1989 to Present: Promenade Music [Founder of Promenade Music from 1989 to 2015. Became Founder, CEO and Sole shareholder when the business became Promenade Music Limited in 2015. Company number 09810805]
Promenade Music is an award winning musical instrument and equipment retail business with "one of the largest and best stocked music shops in the North of England". The business holds around one-million pounds of stock from over one hundred of the World's leading iconic international music brands. The business sells via their website, third party sales platforms, at UK music shows; and advertises to their forty-thousand existing customers through specialist press, direct marketing, online and social media. The business operates from circa 14,000sq.ft of mortgage free commercial property that David owns in the sea-side town of Morecambe in England.
1990 to Present: PM Piano Restorations [Founder, CEO and Sole shareholder as this is a division of Promenade Music Limited]
David's independent piano restoration team in Poland specialise in the custom restoration of World class upright and grand pianos. By using the best materials and replacement parts, combined with the traditional craftsmanship of generations ago, each of our restored pianos are given a new musical life. To restore a piano fully requires patience, skill, dedication to excellence, resources and facilities, knowledge of piano design and above all integrity not to cut corners. They look after every aspect of the piano restoration process, from picking the piano up, to delivering it back on completion of the restoration.
1990 to Present: Charles Howes & Son Pianos [Owner]
A former mayor of Morecambe, Charles Howes established his retail music business and piano manufacturing business, with his father Joseph in 1890 (when he was seventeen years old). Today, the Charles Howes & Son piano range offers two fabulous upright pianos that are both finished in Polished Black. They are manufactured by David's supply partner who has one the largest piano factories in the world; over 60 years of piano manufacturing expertise; ISO 9001 Certification for over 20 years; and were the first piano manufacturer in China to receive ISO 14001 for environmental standards.
1990 to Present: PM Hire [Founder, CEO and Sole shareholder as this is a division of Promenade Music Limited]
PM Hire offers musicians a range of instruments and equipment for all kinds of events and functions. They supply professionals and bands with the hire of all the necessary equipment for a gig.
1995 to Present: Big Discount Warehouse [Founder, CEO and Sole shareholder as this is a division of Promenade Music Limited]
The Big Discount Warehouse is David's musical instrument and equipment discount sales channel. He established the 10,000 sq.ft warehouse to help suppliers clear stock lines at discounted prices, so customers get a great discount on instruments and equipment. Some products are top selling current lines, that the manufacturer is in an 'over stock position'; and some products are end of lines that manufacturers want to clear. The Big Discount Warehouse also sells on the third party sales channel eBay.
1997 to Present: DMR Digital Mobile Recordings [Founder, CEO and Sole shareholder as this is a division of Promenade Music Limited]
DMR Recordings offers customers a state of the art digital location recording solution. At the heart of our service lies a commitment to deliver the kind of product that professional and amateur musicians and ensembles have come to expect from their fully transportable, state of the art digital recording system producing fully multi-mic'd, recorded, mixed and mastered recordings.
1997 to Present: Mendieta Guitars [Owner]
Mendieta Guitars offer classical and flamenco guitarists a wide range of beautifully handmade guitars that have been crafted by luthiers in a small studio workshop in the Valencia area of Spain. The range now consists of the Estudiante, Estudio, Conservatoire, Artizan and Professional models; and these different series all have different models providing players with fine craftsmanship and a range of guitars that have different woods, tonal characteristics and price points to satisfy all players desires.
1997 to Present: Faith & Hope Records Limited [Co-Founder, Co-CEO, and Thirty-percent shareholder, Company number 03463423 ]
Faith & Hope Records is a British based independent record label who are one of the few UK independents to have entered in to major licensing deals and a joint venture with most major music companies including Universal, EMI, BMG and Sony. When David and his co-founder Neil Claxton established Faith & Hope Records in 1997, they could have never imagined that one day they would go on to have: A String of Chart Hits, Key Tracks (and a Number 1) – Music on Major Hollywood Films – Music on TV Programmes Globally – Music on the Adverts of World Leading Brands – Released Tracks Featuring World-class Artistes and have been written about in a National Newspaper Feature.
1998 to Present: Hotwires Sound Installation [CEO and Sole shareholder as this is a division of Promenade Music Limited]
David came to own Hotwires through an acquisition deal with its founder Richard Eason in June 1998. Hotwires was originally founded in August 1989, and within ten years had developed to be a market leader in the pro-audio industry. Today, Hotwires offers the supply and installation of public address equipment to customers in the South Lakes and North Lancashire who operate bars, clubs, hotels, restaurants, theatres, schools, colleges, universities, churches, crematoriums, retail, visitor attractions, offices and boardrooms.
1999 to Present: Musicom [Founder, CEO and Sole shareholder as this is a division of Promenade Music Limited]
Musicom is the import arm for David's IP/Trademarks/Brands; and also looks after Promenade Music's imports of Content Organs (Holland), RainSong Guitars (USA), Marleaux Basses (Germany), Northwood Guitars (Canada), GFI Pedal Steel Guitars (USA), Krivo Pickups (USA), K. Yairi Guitars (Japan), Klos Guitars (USA), ToneWoodAmp (USA), Ohana Ukuleles (China), Deering Banjos (USA), Eich Bass Amps (Germany), Mullen Pedal Steel Guitars (USA), Maestro Guitars (Singapore), Kandu Cajons (Israel), Goodrich Volume Pedals (USA), Chuka Chuks (Australia), Pickaso Guitar Bows (Israel), Drop-Strap (USA).
1999 to Present: Four 0 Four Media & Marketing Recordings [Founder, CEO and Sole shareholder as this is a division of Promenade Music Limited]
David's media and marketing recording service 'Four 0 Four', can record voice-overs and add a music and effects sound bed for quite literally any project. They provide a professional service with high quality output and fast delivery. They record voice overs for companies involved in radio, TV, multi-media, on hold messaging, audio books, IVR systems, e-learning, power, commercials, in-flight services, in-store retail, computer games, educational videos, documentaries, corporate presentations, industrial narration, technical narration, medical narration, and audio products for the blind.
2000 to Present: Beverley Drums [Owner, IPO Trademark mark number UK00002242746]
Based in the UK, Beverley manufacture in the UK and Taiwan. Beverley Mallets offer percussionists a range of handmade professional quality mallets that are all made in the North of England. Beverley drum kits, percussion, snare drums hardware, drum bags, drum screens and accessories are all manufactured in Taiwan using quality materials and precision manufacturing. They offer OEM manufacturing.
2000 to 2005: Monstermob Group PLC [Adviser, Supplier & Subsequent Shareholder]
David was brought in to Monstermob by the founder Martin Higginson. He was an adviser for the music channel; and supplier of ringtone content. He was there through the celebrations of the £19+m first year sales; the £32+m market cap floatation on AIM (2003); the appointment – on his recommendation – of ex Ministry of Sound and Sony music lawyer David Bloomfield; the sale of over 25mil downloads a month; operations in 19 countries and 10m monthly subscribers.
2000 to Present: Faith & Hope Songs [Co-Founder, Co-CEO, and Thirty-percent shareholder as this is a division of Faith & Hope Records Limited]
2000 saw major expansion for Faith & Hope Records Limited with the creation of our publishing division Faith & Hope Songs [see the year 1997 above for more info]
2001 to Present: Levin Guitars [Owner. IPO Trademark mark number UK00002260932]
In the UK, Levin offer a range of guitars (acoustic, electric, bass) and ukulele's that are anglo designed and built in Asia. They are currently in the process of redesigning their new range which will be launching them in late 2021. Our now model lineup will feature a range of beautifully designed and built electro acoustic guitars at very competitive prices.
2001 to Present: Music 4 Worship [Founder, CEO and Sole shareholder as this is a division of Promenade Music Limited]
Music 4 Worship markets musical instruments and equipment to places of worship. Supplying everything from digital church organs and pianos; through to the instruments used in modern worship [guitars, drums, orchestra instruments, etc]; through to a a whole range of PA equiment; Music 4 Worship is a one-stop-shop for churches, chapels, crematoriums, church schools, and christian musicians.
2001 to Present: Arena Amplification [Owner. IPO Trademark mark number UK00002260669]
Arena Amplification offer an affordable range of microphones, cables, PA equipment and accessories; designed to meet the needs of the amateur and professional musician alike.
2001 to Present: Paris Woodwind [Owner]
Paris woodwind make a range of student and intermediate saxophones, clarinets and flutes in Taiwan and China. The top of the range Taiwanese 'Artiste Pro' models are a wonderful working instrument, and the choice of many professional teachers and players.
2002 to Present: Collard & Collard Pianos [Owner, IPO Trademark mark number UK00002333322]
My two new Collard & Collard upright piano range is manufactured by the World renowned piano builders Pearl River Piano Group who have historic manufacturing connections with the likes of Yamaha, Steinway, Hallet Davis; and – as of Jan 2016 – are a 90% share ownership of Schimmel Pianos Germany.

2005 to Present: Educat Music [Founder, CEO and Sole shareholder as this is a division of Promenade Music Limited]
Educat is involved in the UK market for the sale of musical instruments and equipment to educational establishments including Teachers, Nursery Schools, Primary Schools, State Secondary Schools, Independent Schools, Church Schools, International Schools, Specialist Music Schools, Private Music Schools, FE Colleges, HE Colleges, Universities and Music Conservatoires.

2005 to 2007: British Broadcasting Corporation [Pro bono position]
David was a BBC Local Advisory Council (LAC) member from 2005 to 2007. The role was to represent listeners and viewers, and they met regularly to offer advice and feedback on BBC programmes and services.
2008 to Present: Areebo [Co-Founder, Co-CEO, and Thirty-percent shareholder as this is a division of Faith & Hope Records Limited]
2008 saw further expansion for Faith & Hope Records Limited with the creation of our Music synchronisation for film, TV, adverts division 'Areebo' [see the year 1997 above for more info].
2009 to Present: PrintedMusicShop.net [Founder, CEO and Sole shareholder as this is a division of Promenade Music Limited]
Printed Music Shop .net is a strategic partnership between David and MailMyMusic – owned by Music Exchange (Manchester) Limited – where we offer over 100,000 titles of printed music, musical gifts, and accessories online.
2010 to 2014: More Music in Morecambe [Non-Executive Director. Company number 04189582]
In 2010, David became a Non-Executive Director of the UK based music and education charity 'More Music in Morecambe' which was founded in 1993. More Music's Chairman Rob Cairns [CEO of Furness Building Society at the time] and the organisation's founder Pete Moser [CEO and Artistic Director at the time] invited David to join the board after the financial position of More Music worsened after the financial crash of 2008. The first thing David identified was the need for change; and More Music went through a vital staff restructuring programme to secure survival. During his tenure; the board achieved National Portfolio Organisations status and Phase One redevelopment of the Hothouse venue in 2011. Started the Youth Music 'Music Inclusion' programme with Music Education Hubs in 2012. Hosted 20th anniversary celebrations and saw the completion of Hothouse creating a performance space and five music studios in 2013. Secured National Portfolio Organisation funding – awarded by Arts Council, England – for 2015 to 2018, and operated in both the North West and internationally. From when David joined in 2010, to when he left in 2014, the Balance Sheet 'Total Funds' moved from a £18,189 deficit, to a £108,227 positive. He left the organisation in a safer financial place and More Music in Morecambe is now one of the longest running, and most highly regarded community music and education organisations in the UK.
2014 to Present: ResoVille Guitars [Owner]
ResoVille resonator guitars are handcrafted in China by luthiers who have many years of experience making resophonic style guitars, and who are inspired by the life's work of the Slovak-American stringed instrument genius John Dopyera [founder of the National 'and' the Dobro resonator guitar companies]. ResoVille offer both single-cone and tri-cone models; and a range of finishes including, bell brass body's finished in Nickel, Gold and Red Copper, as well as wooden resonators.
2014 to Present: PM Music School [Founder, CEO and Sole shareholder as this is a division of Promenade Music Limited]
Promenade Music School is one of the largest private music schools in the North Lancashire and South Cumbria area. Although the school was established in 2014, music lessons have been taking place on the first floor of the Promenade Music building since 1985. The school offers music lessons, on a one to one basis, by a team of highly talented self employed freelance teachers who all run their own private teaching practices. The instruments taught include Piano, Keyboard, Organ, Guitar (Electric, Acoustic, Bass), Singing and Theory.