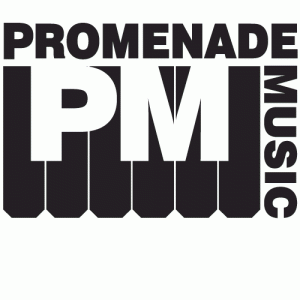 The Promenade Music website can be found at promenademusic.co.uk
With historic sales in-excess of fifty million pounds, David Wood's Promenade Music Shop is a successful award-winning independent musical instrument and equipment retail business with "one of the largest and best stocked music shops in the North of England".
Take a look at the Promenade Music Shop Video and take a tour around the shop.
Promande Music Shop is highly respected by both their customers, and the manufacturers they represent in the UK and Internationally. With an amazing team of colleagues, they now hold around one-million pounds of stock, from over one hundred of the World's leading iconic international music brands.
As a past winner of the highly prestigious Lancaster City Council's Award for Business of the Year; they offer customers a Great Buying Experience, Great Brands, Great Prices, and Great Service from their Morecambe based shop.
As well as being a main dealer for many of the World's largest musical instrument and equipment manufacturers; their buying policy extends to many of the World's smallest makers, and they are the sole exclusive UK retailer for several small boutique makers giving them a loving home in the UK.
They offer all the usual services you would expect from an award winning retailer including a great range of stock, brands you can trust, best in class products, home deliveries, part exchange, rentals, repairs, valuations, gift vouchers, etc.
They sell via their website, third party sales platforms, at UK music shows; and advertise to the businesses forty-thousand existing customers through specialist press, direct marketing, online and social media.
Since 1989, they have supplied many of the UK's top professional musicians, plus thousands of semi-professionals through our shop and mail order service. As well as individual customers, they also supply schools, colleges, universities, places of worship, crematoriums, recording studios, hotels and venues all over the UK.
The business operates from circa 14,000sq.ft of mortgage free commercial property that David Wood owns in Morecambe.
Promenade Music has main dealerships with the who's who of the global music industry including:
– Piano and electronic instrument makers: Yamaha, Roland, Korg, Content, Nord, Collard & Collard, Kawai, Charles Hoes & Son, Maudio, Alesis, Viscount, Presonus, Akai, Tascam, etc.
– Guitar, bass and folk instrument makers: Fender, Martin & Co, Maestro, RainSong, K. Yairi, Mendieta, ResoVille, Marleaux, Northwood, GFI, Klos, Levin, Mullen, Larrivee, Ohana, PRS, Atkin, Deering, Gretsch, Music Man, Squier, Faith, Jackson, Godin, Danelectro, Hofner, Paoletti, Duesenberg, D'Angelico, Sterling, Cort, Brian May, Vintage, Sandberg, Rickenbacker, Tanglewood, Breedlove, Ramirez, Ovation, Art & Lutherie, Ozark, Yamaha, Gitane, Seagull, Marco, Simon & Patrick, Barnes & Mullins, Magic Fluke, Kai, Baton Rouge, Risa, Ashbury, Spector, Sakis, Gold Tone, Blue Moon, etc.
– Orchestral instrument and acoustic percussion makers: Yamaha, Yanagisawa, Trevor James, Jupiter, Stentor, Ted Brewer, Bridge, NS Design, Adams, Pearl, Gretsch, Beverley, Kandu, Meinl, Sabian, Paris, Paiste, Ludwig, Mapex, etc.
– Aplification & PA equipment makers: Marshall, Orange, Bose, AER, Fender, Alto, Alesis, Yamaha, PRS, Line 6, Roland, Boss, Peavey, DV Mark, Vox, Arena, MarkBass, Eich, Gallien Kruger, Aguilar, Bergantino, Ashdown, Leslie, Udo Roesner, Numark, Fishman, Trace Elliot, Radial, Shure, etc.
Promenade Music additional information
– Promenade Music Limited
– Wholly owned by: David Wood
– Address: 404 Marine Road East, Morecambe, Lancasire, LA4 5AR, England, UK.
– UK company registration number: 09810805
– EORI number: GB223481232000 (ID number for import and export).
– VAT number: 223481232
– Dun & Bradstreet DUNS number: 221164158
David Wood's involvement with 'Promenade Music Shop' (aka Promenade Music) began when he founded it in 1989. Promenade Music Shop is now a business cell of the diversified music business 'Promenade Music Limited' [Company number 09810805] of which David is the Founder, CEO and sole shareholder.