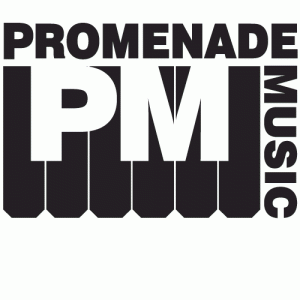 The Promenade Music Limited website can be found at promenademusic.co.uk and also take a look at the Shop Video for a tour around the shop.
Established in 1989, Promenade Music is a successful award-winning independent musical instrument and equipment retail business with "one of the largest and best stocked music shops in the North of England". They are highly respected by their customers and have supplied Neil Claxton of Mint Royale; Alex James of Blur; Slash of Guns N' Roses; Joe Bonamassa through Marshall Amps; Stuart Zender of Jamiroquai; Chris Joyce of Simply Red; Sam Fender; Chesney Hawkes; Big Country; Oasis… to name but a few.
David has an amazing team of colleagues and they now hold around one-million pounds of stock, from over one hundred of the World's leading iconic international music brands.
As a past winner of the highly prestigious Lancaster City Council's Award for Business of the Year; they offer customers a Great Buying Experience, Great Brands, Great Prices, and Great Service from their Morecambe based shop. As well as being a main dealer for many of the World's largest musical instrument and equipment manufacturers; their buying policy extends to many of the World's smallest makers, and they are the sole exclusive UK retailer for several small boutique makers giving them a loving home in the UK.
They sell via their website, third party sales platforms, at UK music shows; and advertise to the businesses forty-thousand existing customers through specialist press, direct marketing, online and social media. Since 1989, they have supplied many of the UK's top professional musicians, plus thousands of semi-professionals through our shop and mail order service. As well as individual customers, they also supply schools, colleges, universities, places of worship, crematoriums, recording studios, hotels and venues all over the UK.
The business operates from circa 14,000sq.ft of mortgage free commercial property that David Wood owns in Morecambe. They offer all the usual services you would expect from an award winning retailer including a great range of stock, brands you can trust, best in class products, home deliveries, part exchange, rentals, repairs, valuations, gift vouchers, etc.
Promenade Music has main dealerships with the who's who of the global music industry including:
– Piano and electronic instruments: Yamaha; Roland; Korg; Content; Nord; Collard & Collard; Kawai; Charles Hoes & Son; Maudio; Alesis; Viscount; Presonus; Akai; and Tascam.
– Guitar, bass and folk instruments: Fender; Gibson; Martin & Co; Maestro; RainSong; K Yairi; Mendieta; ResoVille; Epiphone; Marleaux; Northwood; GFI; Klos; Levin; Mullen; Larrivee; Ohana; PRS; Atkin; Deering; Gretsch; Music Man; Squier; Faith; Jackson; Godin; Danelectro; Hofner; Paoletti; Duesenberg; D'Angelico; Sterling; Cort; Brian May; Vintage; Sandberg; Rickenbacker; Tanglewood; Breedlove; Ramirez; Ovation; Art & Lutherie; Ozark; Yamaha; Gitane; Seagull; Simon & Patrick; Barnes & Mullins; Magic Fluke; Kai; Baton Rouge; Risa; Ashbury; Spector; Gold Tone; and Blue Moon.
– Orchestral instruments and acoustic percussion: Yamaha; Yanagisawa; Trevor James; Jupiter; Stentor; Briggs; Shindo; Ted Brewer; Bridge; NS Design; Adams; Pearl; Gretsch; Beverley; Kandu; Meinl; Sabian; Paris; Paiste; Ludwig; and Mapex.
– Amplification & PA equipment: Marshall; Orange; Bose; AER; Fender; Alto; Alesis; Yamaha; Line 6; Roland; Boss; Peavey; Arena; MarkBass; Eich; Gallien Kruger; Aguilar; Bergantino; Ashdown; Leslie; Udo Roesner; Numark; Fishman; Trace Elliot; Radial; and Shure.

Promenade Music's Sales Divisions
– Established in 1989, Promenade Music Shop is at the heart of Promenade Music's activities is "one of the largest and best stocked music shops in the North of England".
– Established in 1995, Big Discount Warehouse is as a musical instrument and equipment discount sales channel. Promenade Music established the 10,000sq.ft warehouse to help suppliers clear stock lines at discounted prices; so customers get a great discount on instruments and equipment. Some products are top selling current lines, that the manufacturer is in an 'over stock position'; and some products are end of lines that manufacturers want to clear. The Big Discount Warehouse also sells on the third party sales channels including eBay.
– Established in 2001, Music 4 Worship markets musical instruments and equipment to places of worship. It is a one-stop-shop for churches, chapels, crematoriums, church schools, and christian musicians. They supply everything from digital church organs and pianos; to the instruments used in modern worship like guitars, drums, and orchestral instruments; plus a whole range of PA equiment.
– Established in 2005, Educat is involved in the UK market for the sale of musical instruments and equipment to educational establishments including Teachers, Nursery Schools, Primary Schools, State Secondary Schools, Independent Schools, Church Schools, International Schools, Specialist Music Schools, Private Music Schools, FE Colleges, HE Colleges, Universities and Music Conservatoires.
– Established in 2009, printedmusicshop[.]net is a strategic partnership between Promenade Music and Music Exchange (Manchester) Limited's MailMyMusic. They have printed music for all instrumentalists, singers, teachers, bands, choirs, schools and educational establishments. Their comprehensive stock includes over 100,000 titles of sheet music, tutors, examination music, educational and printed music books including classical, rock, pop, jazz, folk, country and much more.

Promenade Music's Services
– Established in 1990, Promenade Music's Hire department offers a full hire department of various musical instruments and equipment. Their stage production hire equipment department offers various musical instruments and equipment for regional events, functions, festivals, weddings, meetings, live shows, party's, theatre shows, ceremonies, TV props and studio work. Hire stock includes: pianos (upright, grand, digital), organs (stage, classical), keyboards, synths, drums, guitars, basses, folk instruments, PA, backline (combos, heads, cabinets).
– Established in 1999, Musicom is a specialist back room support service for the importation in to the United Kingdom of musical instruments, music related equipment, and music accessories from across the globe. Musicom looks after all the imports for David's trademarks [Collard & Collard Pianos, Mendieta Guitars, Beverley Drums, Levin Guitars, Charles Howes & Son Pianos, Arena Amplification, Paris Woodwind, ResoVille Resonator Guitars, Glenlaw Cables, Shindo Bows, Briggs Violins, Moretti Accordions] and the imports Promenade Music bring into the country which include: Content Organs (Holland); RainSong Guitars (USA); Marleaux Basses (Germany); Northwood Guitars (Canada); GFI Pedal Steel Guitars (USA); Krivo Pickups (USA); Klos Guitars (USA); Kandu Cajons (Israel); ToneWoodAmp (USA); Ohana Ukuleles (China via USA); Deering Banjos (USA); Eich Bass Amps (Germany); Mullen Pedal Steel Guitars (USA); Maestro Guitars (China via Singapore); Kandu Cajons (Israel); Goodrich Volume Pedals (USA); Chuka Chuks (Australia); Pickaso Guitar Bows (Israel); DropStrap (USA); and D.Effects Pedals (China).
– Established in 1988 by Richard Eason, Hotwires was taken over by Promenade Music in an acquisition deal with Richard in June 1998. Today, Hotwires is a small PA installation business that offers the supply and installation of public address equipment to customers in the South Lakes and North Lancashire who operate bars, clubs, hotels, restaurants, theatres, schools, colleges, universities, churches, crematoriums, retail, visitor attractions, offices and boardrooms. Over the past thirty years they have undertaken a whole range of installation work from a wide range of clients. As well as working for many privately owned businesses they have also worked for education, council and other government bodies, as well as many leading PLC's.
– Established in 1990, the Piano Restorations team in Poland have specialised in the custom restoration of World class upright and grand pianos. By using the best materials and replacement parts, combined with the traditional craftsmanship of generations ago (most of their team have studied piano building at European piano building schools), each of their restored pianos are given a new musical life. To restore a piano fully requires patience, skill, dedication to excellence, resources and facilities, knowledge of piano design and above all integrity not to cut corners, which is why they do not undertake partial restoration work so there is no confusion about what, or what not, has supposed to have been done.
– Established in 2014, The Promenade Music School is one of the largest private music schools in the North Lancashire and South Cumbria area. Although the school was only established in 2014, music lessons have been taking place on the first floor of the Promenade Music building since 1985. The school offers music lessons, on a one to one basis, by a team of highly talented self employed freelance teachers who all run their own private teaching practices. The instruments taught include piano, keyboard, guitar (Electric, Acoustic, Bass), cello, double bass and theory.
– Established in 1997, DMR Recordings has undertaken digital mobile recordings in a location of our clients choice. DMR Recordings have built a reputation for location recordings and at the heart of their service lies a commitment to deliver the kind of product that musicians and ensembles expect from a fully transportable, state of the art digital recording system producing fully multi-mic'd, recorded, mixed and mastered recordings. DMR Recordings record a whole range of musicians and ensembles including – brass, military and wind bands – choirs and vocal ensembles – school and community projects – orchestral and chamer ensembles – swing, jazz and big bands – folk groups and trad bands – club and cabaret acts – singers and songwriters – solo musicians and instrumentalists – rock and blues bands.
– Established in 1999, Four0Four media and marketing recordings can record voice only or add a music and effects sound bed for quite literally any project you can think of. Who do they record voice overs for? Companies involved in radio, TV, web applications, multi-media, on hold messaging, audio books, IVR systems, e-learning, power point, CD-ROM, commercials, in-flight services, in-store retail campaigns, corporate presentations, internet protocol TV, computer games, educational videos, documentaries and corporate presentations, industrial, technical and medical narration and audio products for the blind.
Promenade Music additional information
– Promenade Music Limited
– Wholly owned by: David Wood
– Address: 404 Marine Road East, Morecambe, Lancasire, LA4 5AR, England, UK.
– UK company registration number: 09810805
– EORI number: GB223481232000 (ID number for import and export).
– UK VAT number: 223481232
– Dun & Bradstreet DUNS number: 221164158

David Wood's involvement with 'Promenade Music' began when he founded the business in 1989. On the 6th of October 2015, David registered 'Promenade Music Limited' [Company number 09810805] at Companies House in the UK; and today the company is a diversified music business that David is the Founder, CEO and sole shareholder of.