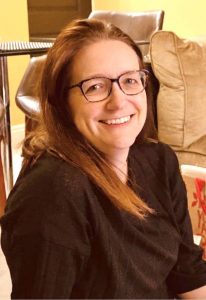 David Wood's girlfriend – Rachel Lucy Moore – is a British cello teacher and chamber music specialist. They have known one another since they were both in their 30's. As a child, Rachel Lucy had the opportunity to learn several instruments – including piano, violin, flute, oboe and percussion – but fell in love with the cello and whilst living in America, she had lessons with American cellist Christine Livingstone.
After returning to England at 11, Rachel Lucy won a place to study cello at the Junior department of the Royal College of Music in London, where she studied for the next few years. After leaving Junior RCM, she moved to Leeds University to study cello with Anna Shuttleworth; and was the chosen soloist to perform the Lutoslawski Cello Concerto for the re-opening of the renovated Great Hall of the University of Leeds.
After gaining her BA Hons at Leeds; she studied for a post grad degree at the Royal Northern College of Music in Manchester, studying cello with Margaret Moncrieff, and double bass with Rodney Slatford. Whilst at RNCM, she developed her love for teaching cello, chamber music, Dalcroze Eurhythmics, and Kodaly.
After completing her postgrad studies, Rachel Lucy began teaching at RNCM at the age of 22, and still teaches there today at the RNCM's award-winning 'Young Strings', and 'Junior RNCM'. Rachel Lucy also teaches cello privately; at the independent Bolton School; at Bryanston International Summer School; at Westmorland Youth Orchestra, and is director of the Westmorland Youth Orchestra Training Strings. In the past, Rachel Lucy's co-directed the LDSM Junior Strings Venture, and taught at Chethams School of Music in Manchester.
Like David, Rachel Lucy has Other Musical Family.