Up to the age of seven-years-old, David Wood's mother (Barbara) and grandmother (Daisy) began to teach him to play and enjoy music. Then between 1973 and 1985, he had some wonderful music teachers in Morecambe, Huddersfield and Manchester. They included: Sam B Wood; Madame Patti Regina; John Disney; Ronnie French; Bill Ibbotson; David Kellett; Susan Fielding; Harold Graham; Phillip McCann; Major Peter Parkes; Philip Honnor; Alan Jenkins; Les Storey; Dr Mark Ellis; and Tim Oliver.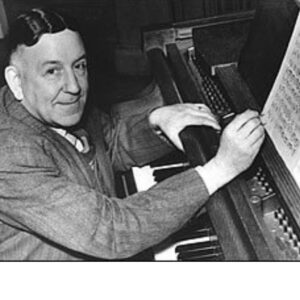 Sam B Wood
(Taught David Wood theory and arranging in Morecambe from 1973-77)
I began hourly theory lessons with the late Sam B Wood when I was seven years old. Over the next four years – until Sam B's death in 1977 – theory lessons became theory and arranging lessons and my hourly lessons were extended in time. Samuel Balmforth Wood Mus.Bac. (Dunelm) FVCM, FTSC, FRSA, was a composer and arranger of more than four hundred published works and is probably best known for his 1943 composition 'West Riding' which became the signature tune of the Brighouse and Rastrick Band. Born in 1896, Sam B's father [John], was a professional musician and Sam B was a gifted young musician and cornet player as a child. On the eve of his 21st birthday, Sam B became the youngest bandmaster in the British Army and composed several marches for army bands.
At the end of World War 1, Sam B had a portfolio career, he played in a cinema orchestra; arranged for the Bradford New Victoria Broadcasting Cinema Orchestra; ran dance bands; played timpani's in a symphony orchestra and arranged for publishers. Several of Sam B's compositions were broadcast; and he was an instrumentalist and conductor for broadcasts. It was around this period that Sam B became friendly with my granparents [Harry and Daisy Briggs]. During World War 2, Sam B conducted the Bradford Military Band; the Yorkshire Copper Works' Brass Band – which became the Yorkshire Imps – and after World War 2, he moved to Morecambe and became the music master at Morecambe Grammar School.
Whilst in Morecambe, Sam B was musical director of three local amateur societies; the musical advisor to Morecambe and Heysham Corporation; and responsible for organizing Morecambe's annual brass band contest and concerts. Following Sam B's retirement, he was the principal of the Victoria College of Music; and adjudicated the National Brass Band Championship Finals held at London's Royal Albert Hall. After Sam B died in 1977 (aged eighty-one), My grandmother [Daisy Briggs] continued my theory and arranging lessons until I went to study at Huddersfield Tech.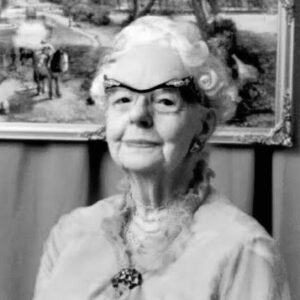 Madame Patti Regina
(Taught David Wood piano and singing in Morecambe from 1973-77)
My first singing teacher – the late Madame Patti Regina – installed into me that "Life is nothing without Music". Born in Derby, Madame Patti Regina ALCM FVCM (Hon) had a mother who was keen for her to pursue a career in music; and named her after the Italian opera soprano Madame Adelina Patti (1843-1919).
As a teenager, Madame Patti left Derby and moved to London to study with Dame Clara Butt at the Guildhall School of Music. Dame Clara Butt DBE (1872-1936) was an English contralto who was one of the most popular singers between the 1890's and 1920's. After completing her studies at the Guildhall, Madame Patti moved to Morecambe in 1932 to join a professional touring concert party – The Wavelets – where she was billed as the "Queen of Song', as Madame Adelina Patti had been many years before.
By the time I had lessons with Madame Patti in 1973, she lived and taught from 'Heatonville', a small rear entrance basement flat at 31 Cavendish Road in the West End of Morecambe. Madame Patti was a fabulous teacher for me as a youngster; she was wonderfully eccentric and inspired me with all her fabulous tales of the music industry in London and Italy. By the time I stopped having lessons with Madame Patti, my one hour piano and singing lesson, could often go on for two or three hours (which I loved!) as she talked about all the stars she had taught. Madame Patti founded the Morecambe Children's Choir and all her pupils were expected to be in it!
She was an excellent self-publicist, who advertised "Children Trained for Music Festivals, Victoria College Examinations, The Stage, Pantomime, etc." and said that she was not just a singing teacher, she was a "teacher of voice production". Sadly, like my parents basement flat, Patti's Madame flat was destroyed in the Morecambe floods of November 1977 and I had to find a new teacher. After the floods, she moved into a retirement home – where she was able to have a piano – and passed away in circa 1980. Several of Madame Patti's former pupils who had moved away from Morecambe, made the journey to be in attendance at her funeral which was held at St Mary's Church in Morecambe.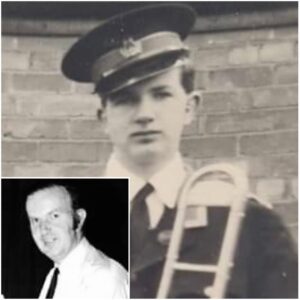 John Disney
(Taught David Wood bass trombone in Morecambe from 1973-76)
The late John Disney was my first bass trombone teacher from when I was seven years old. John was not a full time brass player; but he was an extremely thorough teacher and great for me.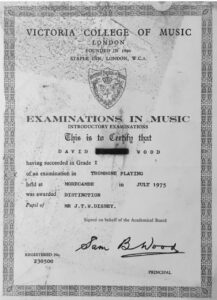 John was totally committed to tone and sound; and encouraged me to practice a lot of long note exercises. To help embouchure muscle development, I spent hours in those early days – off the trombone – doing mouthpiece only exercises to get better tone consistency. I was late to doing trombone exams and by the age of nine, I had already been playing for two years when he passed my grade 1. But by then, I'd developed a decent tone and this is probably what got me a distinction in my exam. You will see from the certificate two things. (1) The stains. The certificate was virtually destroyed in the Morecambe floods of November 1977. (2) For some bizarre reason, I apparently hated my middle name 'Harry' at the time. It looks like i had the idea of blocking it out with a blue biro.
For several years, John Disney had the bass trombone chair with Morecambe Borough Band – now known as Morecambe Brass Band – which had seen success under the baton of John Fleming who was the conductor of the band in the 50's, 60's and 70's. In the mid-late 70's, John took over the bass trombone chair with Storeys of Lancaster Band and played with them under both John Robinson and then Jim Grisdale, who took over the baton from John Robinson in 1977.
John Disney also was the conductor and band leader of the Lonsdale District Scout and Guide Band which I played in for around three years (1973 to 1976) which was my first experience of playing in an ensemble.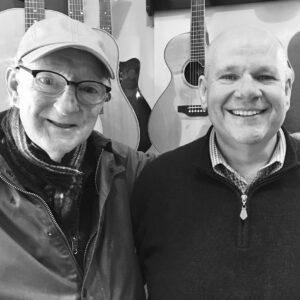 Ronnie French
(Taught David Wood organ in Morecambe from 1976-82)
By the time I began having organ lessons with Ronnie French when I was 10 in 1976, Ronnie was already a well-known pianist and organist.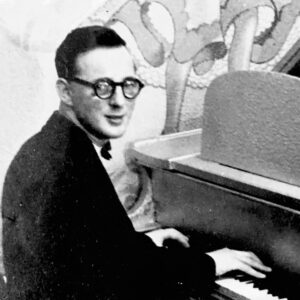 As a youngster, Ronnie had been inspired by the piano style of Fats Waller and Art Tatum; and had perfected the boogie-woogie style of playing. During the '50s, Ronnie was influenced by the jazz piano greats and became one of the most accomplished jazz pianists in the North of England. As a young professional musician, Ronnie worked at the Morecambe Winter Gardens where he would play piano for eight hours a day, six days a week alongside the singer-compere.
By the 60's things changed when rock and roll took over and Ronnie learned to play organ and joined 'The Leaders' playing covers to thousands of holiday goers. Ronnie got noticed and before he knew it he was playing organ on a winter tour with 'The Remo Four' on a two shows a night sell-out tour with Gene Pitney, Cilla Black, the Swinging Blue Jeans, The Hollies, and the Bachelors. Later in his career, Ronnie played on a tour of American army bases in France, playing a month at each location to Americans who loved jazz.
Ronnie was a fantastic teacher and there is no doubt that Ronnie shared so much musical knowledge with me, especially in his approach to harmony and arrangements. When he was on his gig when I was a lad, he would always let me sit in on trombone or bass at places like The Bull Hotel [Morecambe] ; and would encourage me to play when he was on a break.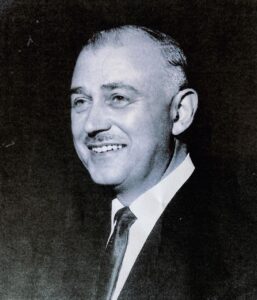 Bill Ibbotson
(Taught David Wood trombone in Morecambe from 1976-83)
My longest one-to-one teacher was the late Bill Ibbotson, who was my second trombone teacher and Bill taught me from 1976 to 1983.
William Leslie Ibbotson – known as Bill – was born on the 28th of August 1916 in Ashton-under-Lyne into a Salvation Army family. Bill began private music lessons (on piano and cornet) as a young child and was very active in the Salvation Army band. As a student, Bill took part in the Junior cornet solo competition at the National Brass Band Championships (held at Belle View, Manchester) and played piano for Sunday evening community concerts (held at The Free Trade Hall, Manchester). He played cornet in the Ashton-under-Lyne Salvation Army brass band – sang in the bands quartet – and composed two pieces for junior bands as a teenager. Bill went on to attain both the London College of Music ALCM (Associate) and LLCM (Licentiate) diplomas.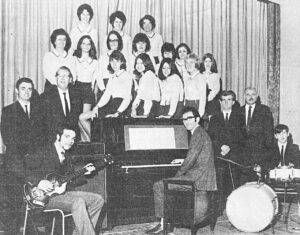 In 1938, Bill moved to Morecambe and after military service during World War II, he became a Salvation Army bandmaster and songster leader. He left the Salvation Army in 1953 to join the Clarence Street Methodist church and later became their Choir Master. After Clarence Street Methodist and Green Street Methodist churches amalgamated, Rev. Arthur Dean and Bill established 'The Centralaires' in 1965. Bill became the Musical Director for this close harmony gospel group (which was accompanied by a trio of piano, bass and drums) and they went on to make two records and had great success in the Northwest of England.
As well as his salvation army banding and church music work; Bill was a former musical director of Morecambe Brass Band; organist at the Gordon Club (Morecambe); chorus master for the Morecambe Amateur Operatic and Dramatic Society; and musical director of Lancaster Red Rose Amateur Operatic and Dramatic Society. Bill always encouraged me to get a full time job and to do music on the side as a semi-professional. He was very protective of me and after his bad experience in business in the late 50's, I know he was worried about me becoming fully self employed.
After Bill left Lancaster Red Rose AODS in late 1985, he put me forward for the musical director's position. He went on to become the vocal coach for three local dancing schools; a governor at Heysham High school; a peripatetic teacher at Our Lady's High School in Lancaster; helped young people prepare for auditions; and continued his private teaching practice at his home until he was in to his nineties. Sadly, Bill passed away in early December 2013, aged 97.
.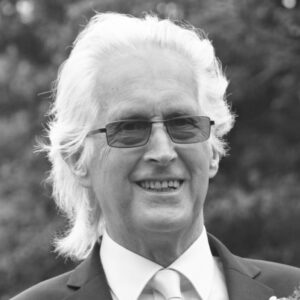 David Kellett
(Taught David Wood bass guitar in Lancaster from 1976-79)
David Kellett began teaching me the bass guitar when I was 10 in 1976. He also taught my son [Harrison Wood] the bass guitar, when he was a year 12/13 student at Queen Elizabeth School in Kirkby Lonsdale.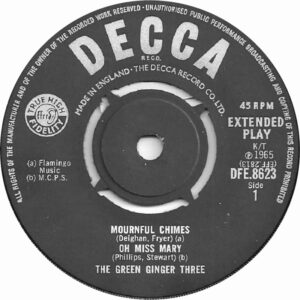 David Kellett opened the 'Lancaster Guitar Studio' in Church Street, Lancaster when he was 26 year old; and has now clocked up fifty years of private teaching. Music's in David Kellett's blood; his parents were both violinists and his grandfather Harry Wild was the musical director at the Lancaster Grand Theatre at the turn of the twentieth century. David has a love of classical guitar and was taught by Martin Roberts, who at twenty years old was a Professor of guitar at the Manchester school of Music.
David also has a love of pop music – which began when listening to the radio in the late 1950's – and by the 1960's, was playing guitar. He became the guitarist in 'The Green Ginger Three' with his fellow bandmates Alan Metcalfe on bass and David Metcalfe on banjo (who were brothers). The band were managed by Morecambe man Geoff Dixon, who got them a recording contract with The Decca Record Company in London. They released a four track EP in 1965 titeled 'From The Land of Green Ginger' [Catalogue DFE8623] which was a Radio Caroline's Top 50 record and led the trio to make a few television appearances.
The four track 45RPM extended play release featured the songs: 'Mournful Chimes' (A1), 'Oh Miss Mary' (A2), 'Green Fields' (B1), and 'Can You Hold On Buddy' (B2). It was produced by Mike Vernon [Michael Vernon MBE] who the following year [1966] produced the debut studio album 'John Mayall & the Bluesbreakers with Eric Clapton' that pioneered the guitar-dominated blues-rock sound; and the studio engineer was Bill Price who went on to work with the likes of the Clash, the Sex Pistols, Guns N' Roses, and Pete Townshend. Dave Kellett's still going strong, still loves teaching, and has no desire to retire.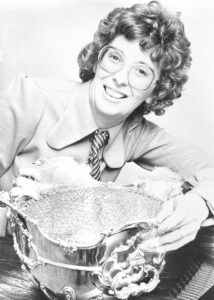 Susan Fielding
(Taught David Wood piano and singing in Morecambe from 1977-82)
When I was 11, I began hourly singing and piano lessons with Susan Fielding in December 1977. Susan, who started piano lessons as a young girl and quickly progessed through the piano grades; loved singing, and sang in many concerts and festivals (including the Llangollen International Musical Eisteddfod).
Susan went to study at the Royal Manchester College of Music (RMCM) – which had been founded by Sir Charles Halle in 1893 – and studied piano and accompaniment as first study, and singing as second at RMCM. Her piano teacher was the distinguished pianist Dora Gilson; who taught many other fine musicians including the British composer and arranger Peter Hope; the celebrated musician Barry Griffiths; and the renowned pianist and Royal College of Music professor Bernard Roberts. Years after Susan had left, the RMCM was amalgamated with the Northern School of Music [1972] and is now the Royal Northern College of Music (RNCM) who have a Dora Gilson Scholarship.
After finishing at RMCM, and knowing what a tough world the music and acting world was (Susan's brother was the RADA actor Hugh Wallington who graduated from The Royal Academy of Dramatic Art in 1947) she returned to Kendal and decided to get a non-music job. Music was still a massive part of Susan's life though and in 1969, the K Shoes Male Voice Choir – which can date its existence back to 1929 when it was a mixed choir – became a male voice choir and got the ex Royal Academy of Music singing student Mary Powney to be their new Musical Director. Mary – who had worked for the D'Oyly Carte Opera Company for private rehearsals given to their principals – asked Susan to become the choirs accompanist, a position Susan held for several years.
By the mid 70's, Susan had married singer Jim Fielding, was a mum to David [who became my colleague at Promenade Music for a while when he was a teenager], and was making a move to Morecambe. In 1977, Susan began to teach singing and piano privately and I was one of her first students in Morecambe. Over the next quarter of a century, Susan continued to sing; she built-up an excellent private teaching practice; founded the Regent Singers ladies choir; and was the Musical Director of the Lancaster and District Male Voice Choir for a short while in 1997. [The picture is of Susan after winning the Rose Bowl at Morecambe Music Festival].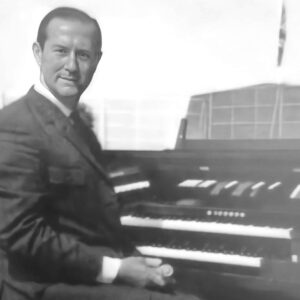 Harold Graham
(Taught David Wood theatre organ in Morecambe from 1978-81)
I had theatre organ lessons with Harold Graham on an ad hoc basis for about three years from around 1978 to 1981. Although I was more interested in the entertainment organ repertoire, my trombone teacher Bill Ibbotson made me realise that if you lived on the Lancashire seaside coast, it wouldn't be long before you would be asked to play theatre organ for dancing somewhere.
For a long period in Morecambe's entertainment history, Harold Graham was the busiest organist in town. Known affectionately as 'The Personality Organist', Harold initially played piano before moving on to organ when the small palm court orchestras were disbanded in favour of a cinematic theatre organist; and later, in favour of the two piece organ and drum combo. Harold played the theatre organ at the Morecambe Bay Holiday Camp – aka Heysham Towers – before Lois Sagar played there. Lois is the organist who played seven seasons on the new white customised Hammond B2 at the Winter Gardens from 1955-1961.
Harold played at the Floral Hall in Morecambe with the likes of entertainer Jimmy Paige. For many years, Harold was the organist at the Harbour Band Arena – which was one of the most popular entertainment venues in Morecambe at the time – and whilst playing there, he entertained tens of thousands of holidaymakers each year and would play outside for several hours a day at the cold and windy seafront venue (often with frozen hands). He played at the Harbour Band Arena for about twenty five years and was often played to capacity audiences of two-thousand visitors in the height of the summer. As a point of interest, the organ that Harold played for many years at the band arena ended up in Our Lady's Catholic High School in Lancaster [now known as 'Our Lady's Catholic College'].
By the 1960's, Harold – and his drummer Harry Oldham – were playing four or five nights a week at Morecambe's Central Pier Marine Ballroom, sharing the stage with bandleaders Alvin Atkins, Alan Taylor Et al. As well as doing his own shows on the central pier, which included: Music for All; Old Time and modern sequence; 'Dance Together', Harold was also featured on the same bill as bands like the 'The Hollies' and 'The Who'. Although Harold was one of the most successful organist in Morecambe, by the time I was having lessons with him, the decline of seaside towns like Morecambe had massively set-in; and Harold had moved more into playing the Working Men's Clubs and played at the old Morecambe Football Club Social Club at Christie Park. He also had a regular paid playing job as the organist at Lancaster and Morecambe Crematorium which had opened in 1963.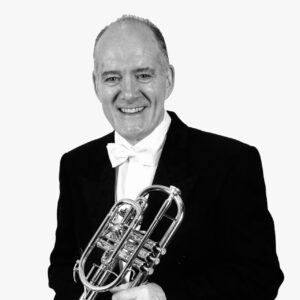 Phillip McCann
(Taught David Wood brass studies in Huddersfield from 1983-84)
Phillip McCann taught and conducted me when I was studying music at the School of Music of Huddersfield Technical College in 1983 / 1984; Phillip's quite simply the greatest cornet player the World's ever seen and he's the only reason I wanted to study at Huddersfield at the time.
Born in Scotland, Dr Phillip McCann began playing in his local band when he was eight years old. He became the principal cornet with the National Youth Brass Band of Great Britain for five years; and the principal cornet of Black Dyke during the band's world-beating period. His CD's – The World's Most Beautiful Melodies – are universally admired, with tracks regularly played on BBC Radio and Classic FM. Phillip's tone quality is admired by composers worldwide and he has been used for the soundtracks: 'Anna of the Five Towns', 'Woman of Substance' and 'Hetty Wainthropp Investigates'.
Phillip has toured the World extensively – both as a recitalist and for master-classes – and has helped in the development of cornets for brass manufacturers. As well as being one of the World's greatest cornet soloist and teacher, he conducted the Sellers International Band; and was Head of Brass and Woodwind at the University of Huddersfield. Phillip has been the recipient of the Masters' Dedicated Service Award; an honorary doctorate from Huddersfield University; and is the only person to win both the Master of the Worshipful Company of Musicians medals, i.e. the Mortimer Medal and the John Henry Iles Medal.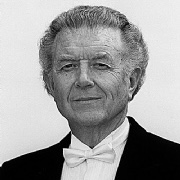 Major Peter Parkes
(Taught David Wood arranging and conducting in Huddersfield from 1983-84)
Major Peter Parkes taught me arranging and conducting when I was studying music at the School of Music of Huddersfield Technical College in 1983 and 1984.
I also played under Major Parkes' direction in a college ensemble and west Yorkshire bands. In one year alone whilst conducting Black Dyke Band, Major Parkes won all five world major brass contests which include: BBC Band of the Year; Champions of Yorkshire; the European Championships; the British Open; and the National Championships. He had a long and successful career as a musician, world-class adjudicator, and award-winning conductor of over 100 commercial albums; and at the time of writing this, he is the only conductor to have ever won 'the treble' of the National Championships, British Open, and European Championships 'twice'.
Major Peter Parkes was the president of the British Federation of Brass Bands; chair of the Brass Band Heritage Trust; vice-president of the National Association of Brass Band Conductors; the co-founder of the Association of Brass Band Adjudicators; and on the executive committee of the National Youth Brass Band of Great Britain. He also got me my first job in music publishing with Derek Ashmore's Hallamshire Music.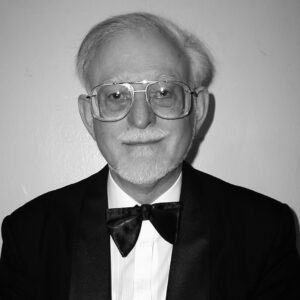 Philip Honnor
(Taught David Wood jazz piano and jazz studies in Huddersfield from 1983-84)
Philip Honnor taught me jazz piano and jazz studies when I was studying music at the School of Music of Huddersfield Technical College in 1983 and 1984.
I immediately hit it off with Philip and we shared a love of jazz and the Great American Songbook. Philip, who was born in Wales, went to boarding school in Devon and like me, had been a boy soprano. Philip's love of jazz began early in life, and he co-founded a jazz band at his school. After school in 1961, he gained a place – and a first-class degree – at the Guildhall School of Music and Drama where he studied: piano, double bass, singing, composition and conducting. He then gained a Certificate in Education at London University; before becoming a songman at York Minster whilst studying for his BPhil in composition at York University.
In 1971, Philip became the Head of Music at Huddersfield New College; and in 1982, became a teacher of piano, composition, and jazz improvisation at Huddersfield Tech. When I began lessons with Philip in 1983, the tech didn't have an 'official' jazz band, but me and a few fellow students began getting together with Philip to play jazz. Philip went accompanied many great players of the jazz world including Bobby Wellins, Pete King, Guy Barker, etc and I loved coming across Philip on the gigs we were both booked to play.
Philip was a fine jazz pianist, who had the most amazing ear and ability to transcribe the most complex harmonies and lines; he was an influential musician in West Yorkshire – both in the jazz fraternity and choral world. At the time of his death [September 2015, aged 72], Philip was the longest serving conductor of The Huddersfield Singers chamber choir – who had been known as the Huddersfield Glee & Madrigal Society from 1875 to 1975 – after he had directed them from around 1989 until 2012.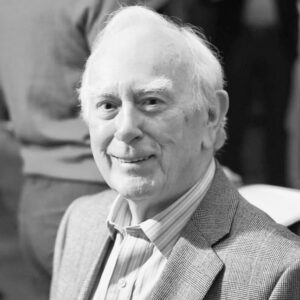 Alan Jenkins
(Taught David Wood singing in Huddersfield from 1983-84)
Alan Jenkins has had the most amazing career in the music industry. As well as been a brilliant educator, Alan's career includes been a music critic; conductor of brass bands and choirs; journalist and writer; arranger and composer; and one of the greatest tuba player this country has ever produced.
As a young professional brass player, Alan was the principal Tuba with the Halle Orchestra in Manchester under the baton of the great Sir John Barbirolli. In 1963, Alan moved to London to take up the position as principal Tuba with The London Symphony Orchestra – a position he held until 1967 – and whilst playing with the LSO, he was a member of the orchestra's Board of Directors. On a LSO tour of America in July 1967, Alan fell in love with the US and decided to leave the UK to study choral music at the University of Texas in the US.
Upon his return to England in 1982, he became the head of vocal studies at Huddersfield Technical College, began teaching me singing in 1983, and encouraged me to join the college chamber choir and the Huddersfield Choral Society. Alan also conducted Hepworth band and retired from Huddersfield Tech in 1994 to concentrate on his work as a journalist with Brass Band World.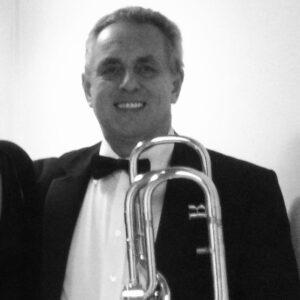 Leslie Storey
(Taught David Wood bass trombone in Huddersfield from 1983-84)
Leslie Storey was my bass trombone teacher when I was studying music at the School of Music of Huddersfield Technical College in 1983 and 1984.
At the time, I don't think I'd realised but Les wouldn't have been teaching for too long; but he's gone on to be a top professional bass trombonist and one of the best bass trombone teachers in the UK.
Les has a vast experience in the orchestral, ballet, opera and big band genres; and has played with: The Halle; BBC Orchestras; Philharmonia Orchestra; English National Ballet Philharmonic; London Symphony Orchestra; Manchester Camerata; and City of Birmingham Symphony Orchestra. Les holds an ARCM (Performance) and a Cert Ed; and as a teacher, has taught many students from a variety of conservatoires and universities including: the Royal Northern College of Music; the Royal Welsh College of Music and Drama; Huddersfield University; Salford University; and Chetham's School of Music.
Dr Mark Ellis
(Taught David Wood classical harmony and analysis in Huddersfield from 1983-84)
Mark Ellis was my classical harmony and analysis teacher when I was studying music at the School of Music of Huddersfield Technical College in 1983 and 1984.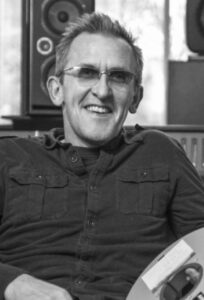 Tim Oliver
(Taught David Wood sound recording and production in Manchester in 1985)
I began recording and production lessons in a small class with Tim Oliver in 1985 when I attended the School of Sound Recording in Manchester when I was 19.
Although I already had a fair knowledge of home recording from when I was a youngster, Tim helped me understand both professional recording equipment and how to use it in a more professional studio environment.
Since 1985, Tim has gone on to work in a whole host of recording studios including: Spirit; Strawberry; The Manor; Real World; Ridge Farm (and many more) and has worked on a range of projects for artistes including: A Certain Ratio; Stone Roses; Happy Mondays; M People; Pete Townshend; Van Morrison; Sinead O'Connor; New Order; Electric Soft Parade; Robert Plant; B-52s; Jason Rebello; Goldfrapp; Ludovico Einaudi; and Brix Smith (to name but a few).
Tim is now one of the most respected people in the UK music industry and is known for his work as a recording engineer, producer and mixer. Check out his website at Tim Oliver.