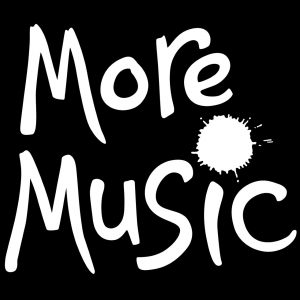 Between 2010 and 2014, David Wood was a non-executive director of the UK based music and education charity More Music in Morecambe that was founded by Pete Moser in 1993 and works throughout Lancashire, the North West and internationally.
In 2010, More Music's Chairman Rob Cairns [the CEO of Furness Building Society at the time] and the organisation's founder Pete Moser [the CEO and Artistic Director at the time] invited David to join the board after the financial position of More Music worsened after the financial crash of 2008. The first thing David identified was the need for change.
During his tenure on the board, the organization achieved:
– 2011 National Portfolio Organisations status achieved.
– 2011 Vital staff restructure to survive.
– 2011 Phase One redevelopment of Hothouse.
– 2012 Start of the Youth Music "Music Inclusion" programme with Music Education Hubs.
– 2013 20th anniversary celebrations including a 2 day Kite Festival and Frontierland.
– 2013 Completion of 'Hothouse', creating a performance space and 5 music studios.
– 2013 An independent evaluation of More Music impact over 20 years was commissioned.
– 2014 National Portfolio Organisations funding awarded by Arts Council England for 2015 to 2018.
From when David joined More Music in 2010 to when he left in 2014, the balance sheet 'total funds' moved from a £18,189 deficit to a £108,227 positive.
David left the organisation in a safer financial place and More Music in Morecambe is now one of the longest running, and most highly regarded community music and education organisations in the UK that offers a year round programme covering a breadth of music making activity involving people of all ages and all backgrounds.
Their mission aims to build confidence and spirit in individuals and communities through creative arts activities, particularly music. They give opportunities to people from across the social spectrum including people from diverse communities and those with different needs; and create new and innovative work of the highest quality that gives individuals an opportunity to discover and share their unique voices. They lead on work that transforms communities and develops practice that uses the arts to transform people's lives. They are a truly valued by their stakeholders.
Visit the More Music Website