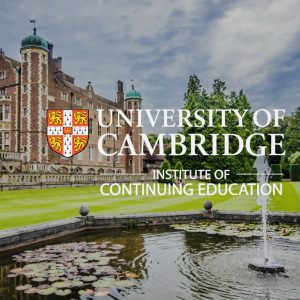 David Wood gained a University of Cambridge undergraduate certificate in Operational Business and Management which was designed in collaboration with the University of Cambridge Judge Business School and delivered by the University of Cambridge Institute of Continuing Education.
David thoroughly enjoyed the experience of studying the areas of Organisation Behaviour, Business Economics, and Operations Management.
The year at Cambridge provided him with a skill set that has found transferable within his business cells. The course gave him a deeper fundamental explicit knowledge of other organisations, their management, their economy, and their business environment.
Organisational Behaviour
This module was primarily taught by Dr Veronica Burke. It concerned with how work is structured and the experience of work within organisations. The topics covered included diversity and wellbeing in organisations; people management; quality management; leadership; motivation; teams and organisational culture. Academic concepts, frameworks and ideas are used to critically analyse organisational situations; thereby gaining a better understanding of "what's going on" in order to take appropriate action.
Business Economics
This module was primarily taught by Dr Sooter Nomhwange. This strengthened David's understanding of fundamental concepts and frameworks used in business economics. He can now apply theoretical concepts to interpret information of economics value to companies and make economic decisions based on different types of data; and therefore, use business economics in the analysis of management problems and in his managerial decision-making. The topics covered include the concepts of economics as they relate to firms; analysis of economic strategy choices facing firms, and the impact of government policy on business.
Operations Management
This module was primarily taught by Dr Tariq Masood. It focused on business function concerned with the creation, management and improvement of manufacturing and service processes – which must be efficient and effective – to delivery an organisation's business strategy. The academic teaching covered the concepts and frameworks used in operations management, and it has given David an understanding of techniques that apply to businesses and organisations. He can now better analyse an operation and recognise operational and supply chain issues through tools and techniques, and process improvement methodologies such as operations strategy, process design and analysis, quality management, six sigma process improvement, lean enterprise; supply chain management; swift, even flow.