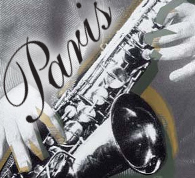 The Paris Woodwind website can be found at pariswoodwind.com
Paris Woodwind make a range woodwind instuments including saxophones, clarinets and flutes.
The top of the range Taiwanese made 'Artiste Pro' model is a high-end intermediate instrument that is a wonderful working instrument, and the choice of many professional teachers and players. They have a classic warm tone that is achieved through a unique natural cooling process during manufacturing. All Artiste Pro models come with a professional mouthpiece which enhances the sound by giving it a rich, deep yet smooth feel.
The 'Artiste' models are designed for the intermediate player.
The 'Debut' is the entry level instrument and is specially designed to meet the challenges of a student player. We believe entry level saxophones must play well to encourage maximum enthusiasm within the new performer.
All Paris instruments are subject to a rigorous 'set up' procedure by our professional woodwind specialist to ensure they are playing at their optimum.
David Wood's involvement with Paris Woodwind'began in 2001. Paris Woodwind is wholly owned by David and the IPO trademark mark number is UK00003647288.