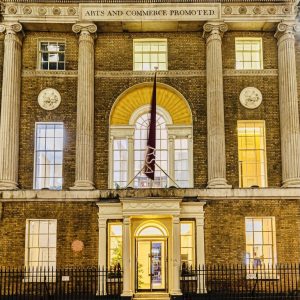 David Wood was delighted to be made a Fellow of the Royal Society of Arts in 2012.
The Royal Society of Arts recognizes the contributions of individuals from across the world who have made significant contributions relating to the Arts, Manufacture and Commerce; and I am honoured to be joining notable past fellows including Stephen Hawking, Charles Dickens, Karl Marx, Benjamin Franklin, Tim Berners-Lee, Dame Judi Dench, Marie Curie, and Dame Janet Baker.
David hold the post-nominal Fellowship letters FRSA which are awarded to individuals who the RSA judge to have made outstanding achievements to social progress and development.
David's Royal Society of Arts Fellowship number is 6015749