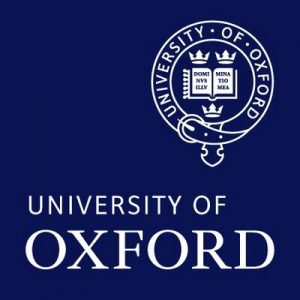 David Wood studied a management and business skills programme at University of Oxford Department for Continuing Education in relation to technology (and it's commercialisation) and psychology.
He was taught by Dr Emily Seward, Dr Lauren Sosdian, Dr James Hudson, Dr Nathan Pike, Dr Alexandra Bush, Dr Tim Hart, and Dr Jane Pollock.
David's study areas included, taking software and digital ideas to market, technology and business valuation, managing innovative technology, branding and marketing, starting a successful business in technology, psychology in organisations, psychology for leadership.
Technology and Business Valuation
He studied the methodologies used in technology and business valuation. The methodologies are appropriate for all business commercialisation; and the fundamentals of how and when various approaches can be applied include the likes of licensing a technology, or raising investment for a company. Valuation methodologies studied included cost method; market approach (comparables); income method (discounted cash flow DCF), and venture capital method (pre-money and post-money valuation). Although this module was specifically aimed at understanding either (a) how to grow and maximise the value of technology-based businesses, or (b) having the tools to acquire valuable technologies by maximising and de-risking returns on investment; the key valuation methodologies studied can be applied to business valuation in general.
Managing Innovative Technology
This module covered the essential knowledge for technology commercialisation in technology and research. It was about understanding how organisations effectively find, evaluate and process innovative technologies to realise the commercial value by transferring technologies to the market, and how disruptive innovation can create a new market.
David now has the ability to evaluate beyond the technical evaluation criteria after studying the topics of open innovation, licensing, accessing markets, and patent / IP strategy. He fully appreciate the complexity of the patenting process; and he is aware of the resource and strategic implications of patenting.
David developed his understanding of the legal, technical and negotiating skills to build innovation capacity; and studied:
– Open innovation vs traditional approaches (Organisational and process factors, Licensing technology and negotiation, Intellectual property strategy, Exploring technology markets).
– Innovation management and entrepreneurship (defining innovation, models of innovation, understanding disruptive innovation
– IP Management (What is IP? Can you and should you protect using IPR? What are the evaluation tools to help decision making?)
– Licensing (the process, when licensing is appropriate, what is required of licensor and licensee).
– Finding Markets (market research for radical technologies, functional analysis of tech, end user needs)
– Open Innovation (the knowledge economy, argument for, how it works, principle v practice, barriers and constraints, implementation,
legal structure, how to enable).
Taking Software and Digital Ideas to Market
David studied the main issues when taking digital ideas to market. The effective strategies to realise the market potential of digitally based enterprise are based around (1) protecting digital innovations, (2) developing a commercial strategy (3) raising funds, and (4) growing a start-up business
(1) Protecting digital innovations
He understands the rights, structures and defensibility strategies for protecting intellectual property. (i.e. patents and copyrights; registered designs and trademarks; trade secrets; international variance in protection strategies, potential pitfalls of software patents; copyright complexities; the risks of reverse engineering and de novo redevelopment; IP due diligence; cognisant of fast-moving digital markets; conceptualise IP strategies).
(2) Developing a commercial strategy:
He understands the business models, market research, and pricing around taking digital ideas to market. (i.e. evaluating the idea; deciding commercialisation strategy; understanding various business models and business modelling tools and techniques; identifying and researching target markets; testing through market validation techniques; stting pricing strategies for products and services; techniques for estimating price and revenues)
(3) Raising funds
Key areas of study were around business plans, financial projections, and the understanding of finance concepts. (i.e. difference between bootstrapping and external resource funding; documentation and the fundraising process; financial statements terminology and financial projections relate to enterprise valuation; understand investor expectations and how to meet them).
(4) Growing a start-up business
He studied the different stages in product and business development (and how they overlap); and lean product development, legalities and putting a team together. (i.e. the difference between various business incorporation documents and agreements; skills needed for the start-up team, the entrepreneurship ecosystem, and support mechanisms and facilities to grow).