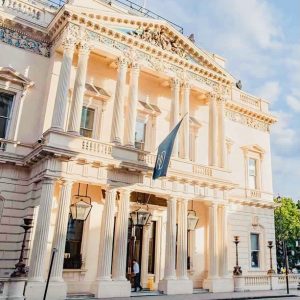 David Wood was a member of the Institute of Directors from 2021 to 2023.
The Institute of Directors (aka IoD) was founded in 1903; and was awarded a Royal Charter in 1906 to support, represent and set standards for business leaders. Today, the Institute of Directors maintains an unwavering commitment to support members, encourage entrepreneurial activity, and promote responsible business practice for the benefit of members and the business community as a whole.
Member status of the Institute of Directors is only open to (1) Executive Directors, (2) Non-executive Directors, and (3) their equivalents within the public sector, third sector, trustees, and the military (hold the same responsibility and authority). Institute of Directors membership is only available to practising directors of companies – or those who have have been, and intend to be again in the near future – who never been disqualified as a director of a company, do not have any unspent criminal convictions (other than for traffic offences), and are not an undischarged bankrupt.
When David was a member of the Institute of Directors, he made a membership declaration and was bound by the IoD constitution and all rules and regulations made under it.
Visit the Institute of Directors Website
David's membership number was 3145044